Sri Lanka rupee forwards slightly weaker
Posted by Editor on May 18, 2015 - 5:29 pm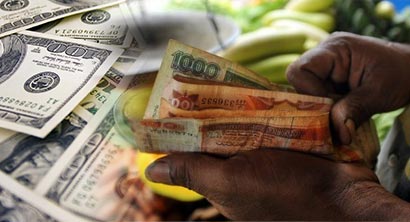 Sri Lankan rupee forwards were slightly weaker on Monday due to importer dollar demand, while the country's central bank prevented a sharp fall via moral suasion, dealers said.
Actively-traded three-month forwards were at 136.05/10 per dollar at 0545 GMT compared to Friday's close of 135.95/136.00 after the central bank prevented two-month forwards trading below 135.20.
Two-month forwards were at 135.20/50 per dollar, compared to Friday's close of 135.35/40. One-month forwards were steady at 134.50/60 per dollar as the central bank prevented a sharp fall.
"There are import bills but there is no aggressive buying or selling. The central bank was capping the two-month at 135.20 and one-month at 134.50," said a currency dealer asking not to be named.
The central bank allowed the spot to appreciate to 133.30 on Friday, but dealers said the spot rupee did not trade on the day as the banking regulator used moral suasion to prevent deals below 133.30.
The central bank has been preventing high volatility and sharp movements in the currency through moral suasion since December. Central bank officials were not available for comment.
The central bank let the spot currency rise 10 cents on Friday after allowing it to trade up 10 cents on Wednesday after having permitted the rupee to depreciate 60 cents in three calibrated steps since April 30 through Tuesday amid downward pressure on the currency.
Some foreign investors in government securities were selling rupee-denominated bonds, dealers said, and that might put pressure on the currency along with importer dollar demand.
Foreign investors sold 2.1 billion rupees ($15.74 million) worth of government securities during the week ended May 13, central bank data showed on Friday.
The rupee has depreciated 1.5 percent versus the U.S. dollar this year up to May 5, the central bank said on May 8.
In the stock market, the benchmark index was 0.06 percent weaker at 7,254.43 as of 0600 GMT. Turnover stood at 391.6 million rupees ($2.94 million).
(Reuters)
Latest Headlines in Sri Lanka