Sri Lanka rupee hits record low
Posted by Editor on March 2, 2012 - 7:27 am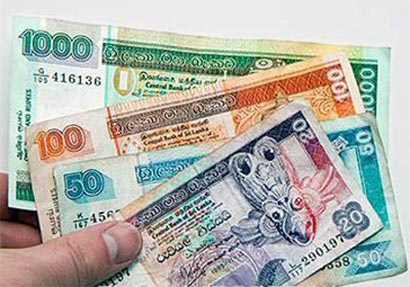 COLOMBO: Sri Lanka's rupee on Tuesday tumbled to a record low against the US dollar on investor worry about the country's massive external trade deficit, economists said.
The rupee slipped to 123.00 to the dollar early in the day — its lowest level ever against the US unit, a central bank official said.
But intervention through a state-owned bank halted the rupee's slide as the institution sold dollars and bought rupees to shore up the local currency.
"The state bank intervened and sold dollars," a dealer, who could not be named, told AFP.
The intervention pushed the Sri Lankan currency up to 121.00 rupees against the US dollar by the close.
"The currency is under pressure because Sri Lanka is facing a very wide trade deficit that can't be filled by foreign remittances," said W. A. Wijewardene, economist and former deputy governor of the Central Bank of Sri Lanka.
"There is voracious demand in the foreign currency markets for dollars from importers, putting pressure on the rupee."
Imports have surged with Sri Lanka's economy emerging from decades of ethnic strife after the crushing of Tamil Tiger separatist rebels in 2009.
Analysts say Sri Lanka is facing a balance of payments crisis with the trade deficit ballooning to a record $9.74 billion in 2011, nearly double a deficit of $5.2 billion in 2010.
The Central Bank of Sri Lanka earlier in the month stopped intervening in the market, and has allowed the rupee to shed nearly eight percent of its value against the dollar.
The intervention on Tuesday was in apparent breech of this new policy.
The bank spent $2.7 billion defending the rupee between last July and February.
The island devalued its currency by three percent in November in a bid to remain competitive and boost exports. Despite the move, demand for Sri Lanka's exports has weakened in the face of the European debt crisis.
The island's deficit totalled just $3.12 billion in 2009 when Sri Lanka faced a serious foreign reserves crisis and was forced to seek a $2.60 billion bailout from the International Monetary Fund (IMF).
Source: AFP
Latest Headlines in Sri Lanka