Sri Lanka rupee up from near two-week low on banks' dollar selling; stocks slip
Posted by Editor on March 14, 2014 - 2:34 pm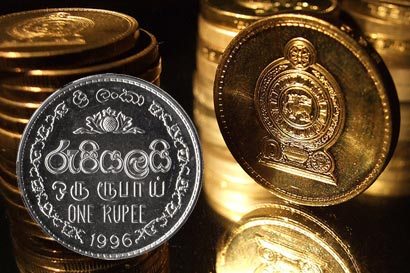 The Sri Lankan rupee edged up on Friday from its near two-week low as banks sold dollars amid lack of importer dollar demand, dealers said.
The spot rupee was at 130.65/70 per dollar at 0610 GMT, slightly firmer from Thursday's close of 130.68/75 which is its weakest close since Feb. 28.
"There were banks selling (dollars) and the state bank buying was not there," a currency dealer said on condition of anonymity.
Dealers said the rupee was expected to trade in a range of 130.50 to 130.75 in the near future.
The currency has gained 0.28 percent in the last 12 sessions through Friday, Thomson Reuters data showed. It has been on a rising trend since Feb. 27 amid weak demand for dollars from importers, dealers said.
The market, however, expects downward pressure due to high imports for the traditional new year in mid-April and outflows from equities, though the depreciation is expected to be mild as the central bank has strong reserves to defend the rupee.
Foreign investors sold a net 5.2 billion rupees worth of stocks in 24 straight sessions through Thursday, and sold a net 4.57 billion rupees worth of government securities for the week ended March 5.
The rupee has gained about 3.5 percent since it hit a record low of 135.20 on Aug. 28 last year. It lost 2.5 percent in 2013.
At 0618 GMT, Sri Lanka's main stock index was down 0.26 percent, or 15.12 points, at 5,898.82. (Reuters)
Latest Headlines in Sri Lanka