Sri Lanka rupee weakens after central bank allows fall in spot
Posted by Editor on February 20, 2015 - 6:13 am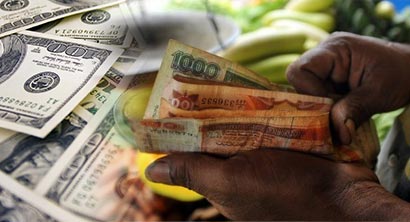 The Sri Lankan rupee edged down on Thursday, after ending flat for seven straight sessions as the central bank allowed the local currency to depreciate by 10 cents amid downward pressure due to tepid dollar demand from importers, dealers said.
The spot currency was trading at 132.90/133.10 per dollar at 0614 GMT compared with Wednesday's close of 132.80/133.00.
"The central bank lowered the rate by 10 cents to 132.90 but nothing is happening other than the swaps," said a currency dealer asking not to be named.
The central bank has been defending the spot currency's level at 132.80 since Feb. 6 through Wednesday, after it lowered the rate from 132.20 amid depreciation pressure.
Central bank officials were not immediately available for comment.
Dealers said trading in most forwards was thin after the central bank narrowed the per-day premium to 2 cents on Feb. 9 from 5 cents.
Dealers said the pressure on the currency is expected to persist despite the central bank's actions until inflows start to come in.
Sri Lanka's new government last week said it would borrow up to $1.5 billion through sovereign bonds and $4 billion from the International Monetary Fund (IMF) to restructure expensive loans.
Finance Minister Ravi Karunanayake said on Feb. 9 that the rupee would be held steady at current levels and "there won't be any devaluation at all".
The main stock index was up 0.32 percent, or 23.30 points, at 7,290.14 at 0624 GMT.
The turnover was 897.4 million rupees ($6.8 million). ($1 = 132.8000 Sri Lankan rupees)
(Reuters)
Latest Headlines in Sri Lanka