Sri Lanka says it will create court to probe war abuses
Posted by Editor on July 7, 2016 - 6:47 am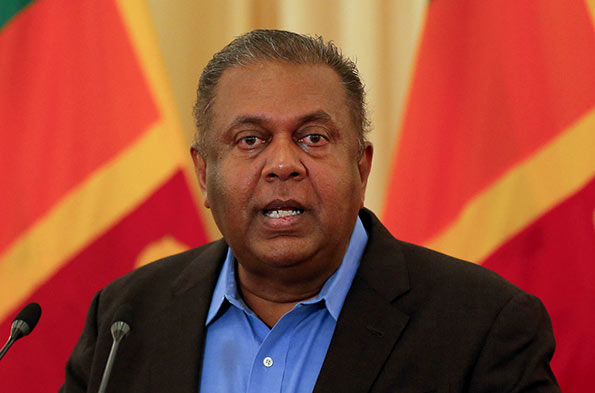 Sri Lanka's government plans to set up a special court by next year to hear allegations of abuses during the country's decades-long civil war, the foreign minister said Wednesday.
Mangala Samaraweera made the comments after returning from a U.N. Human Rights Council meeting in Geneva at which High Commissioner for Human Rights Zeid Ra'ad Al Hussein expressed concerns over the government's slow progress in implementing its pledge to investigate allegations of human rights violations and war crimes.
Samaraweera said the government places a high priority on reconciliation and is putting together a truth-seeking commission. A plan for the commission will available for discussion by September and will then be presented to Parliament for approval, he said.
"By early next year, the architecture of special accountability courts will be ready for discussion," Samaraweera said.
He said the government is creating a variety of institutions needed to foster reconciliation.
"I believe many of these things can be finished and the architecture of many of these mechanisms can be finalized by next year," he said.
The government has finalized a bill to establish a permanent and independent Office on Missing Persons, which is seen as an essential component of the truth-seeking process, he said.
"This bill is before Parliament and hopefully will be debated next month," he said.
Sri Lanka has faced criticism for failing to properly investigate alleged rights abuses amounting to war crimes during the final phase of the civil war.
The war ended in 2009 after government troops defeated Tamil Tiger rebels who fought to create a separate state for ethnic minority Tamils. Both the Sri Lankan government and the Tamil Tigers have been accused of serious human rights violations.
According to U.N. estimates, up to 100,000 people were killed in the 26-year war, but many more are feared dead, including up to 40,000 civilians in the final months of the fighting.
Last year, the U.N. Human Rights Council adopted a consensus resolution in which Sri Lanka agreed to an investigation with foreign participation.
(AP)
Latest Headlines in Sri Lanka