Sri Lanka securities regulator says to quit before Friday
Posted by Editor on August 15, 2012 - 10:19 am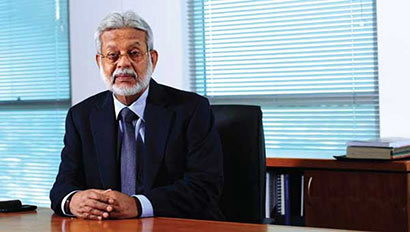 (Reuters) – The head of Sri Lanka's Securities and Exchange Commission said on Tuesday he will resign this week, saying investors who were being investigated for market manipulation had made false allegations against him.
Tilak Karunaratne has been pushing for investigations into stock market malpractices, including so-called pump-and-dump deals in which investors are lured into apparently cut-price equities.
On Monday, he said he had come under intense pressure to resign. He did not say who was pressuring him to step down but said it might be the result of false information about his activities as the head of the SEC.
"I'll be doing it within the course of this week definitely. Definitely before Friday," he told Reuters.
"It's better to call it a day rather than fight with these people," he said referring to investors who had made accusations against him.
He took office in December after his predecessor, Indrani Sugathadasa, resigned amid broker complaints that tougher regulations were hurting stock market prices.
Sri Lanka's stock market has fallen 19.2 percent since the start of the year, prompting assurances by the authorities that they were ready to make policy changes in an effort to revive the faltering market.
Last month President Mahinda Rajapaksa who is also the finance minister, met Karunaratne, high net worth investors along with top Colombo Stock Exchange officials to discuss the declining trend in the market.
On Tuesday, the broader All-Share Price Index .CSE jumped 1.27 percent in moderate volume amid speculation over Karunaratne's resignation, but stockbrokers said the gain was mainly due to speculative trading on some select shares, which have been under SEC investigations.
"It's a sad situation. Within not even a year, two chairpersons had to resign. I think the people concerned don't understand the gravity of this problem," a research analyst told on condition of anonymity.
"The market would actually drag further. There might be just false run on speculative stocks. Now foreign money will stop and local funds will just park their money in treasury bills and wait, what else to do. So the market would go to the doldrums."
Source: Reuters
Latest Headlines in Sri Lanka