Sri Lanka targets at least 300,000 Chinese tourists this year
Posted by Editor on September 10, 2016 - 9:36 am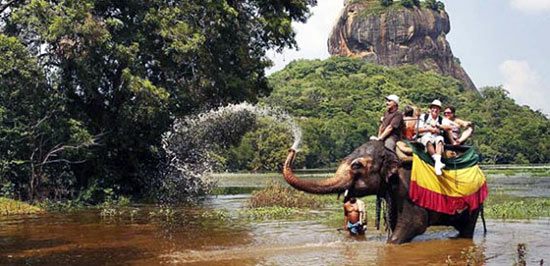 Sri Lanka is targeting at least 300,000 Chinese tourists this year as China has now become the largest market for tourist arrivals in the island nation, the Tourism Ministry said on Friday.
The ministry said in a statement that already 132,842 Chinese tourists had arrived in the island country during the first two quarters in 2016 and the numbers were expected to increase.
Sri Lanka has become a popular tourist destination in the Indian Ocean region after the end of its conflict against Tamil Tiger rebels in May 2009.
The country has received recognition from international travel agents with Forbes also recommending Sri Lanka as one of their top 10 coolest places to visit for Wildlife in 2015.
The Tourism Ministry said that in the recently held Xi'an Silk Road International Tourism Expo held in China, Sri Lanka secured the most popular destination award.
"China is the second largest outbound travel market for Sri Lanka and Xi'an is one of the top sourcing cities in China," the ministry said.
(Xinhua)
Latest Headlines in Sri Lanka