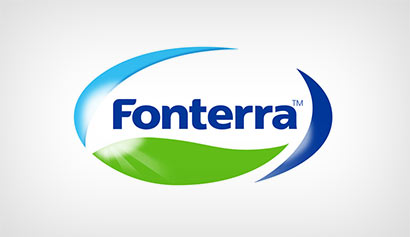 Sri Lanka has suspended the sale of some Anchor milk powder made by Fonterra after some children consumed the product and fell ill, government health officials said on Sunday.
However Fonterra, a New Zealand dairy giant, said independent investigations into the three batches concerned proved that they were safe to consume.
The health ministry suspended the distribution and sale of the three batches of Anchor following a complaint of food poisoning in some children in the southern village of Girandurukotte, 224 km (140 miles) from the capital Colombo.
Senerath Bandara, the secretary of Sri Lanka's public health inspectors' association, said the Health Services had ordered inspectors to confiscate all stocks of the three batches.
"We have been ordered to hold them until the investigations are over following the reports that several kids had fallen ill after consuming the milk powder," Bandara told Reuters.
The health ministry has sent the Anchor milk powder packets of the relevant batches for laboratory testing, officials said.
Sanath Mahawithanage, Fonterra Brands Sri Lanka Associate Director for Scientific and Regulatory Affairs, said the quantity of the batches is 76 metric tonnes.
"At the time of receiving the complaint most of the product had already been sold right across the island without any issue," Mahawithanage told Reuters in an emailed statement.
"Our investigations conducted on samples from these three batches by internationally accredited independent laboratories confirm that there is no food safety or quality issue."
Mahawithanage said the company is waiting for health ministry direction after its own local tests and the outcome of their investigation.
The world's top dairy exporter suspended Sri Lanka operations in August last year after the world's largest dairy exporter faced product bans, court cases and angry demonstrators over its milk products in the country.
It was banned by a Sri Lankan court from selling or advertising its products after the country's food safety authorities said they found high levels of the agricultural chemical dicyandiamide (DCD) in two batches of milk powder. Fonterra vigorously disputes the finding.
A court order later removed the ban, allowing the company to continue its operations.
Fonterra has had a presence in Sri Lanka for around 50 years and its Anchor brand commands over 60 percent market share of the country's milk powder industry.
Sri Lanka's actions last year were widely seen as a move to pressure Fonterra and promote local dairy farmers as the government has been trying to promote local fresh milk to stem capital flows out of the country and help domestic farmers.
Sri Lanka is a top-10 importer of New Zealand dairy products, with roughly $196 million of the country's total milk powder imports of around $300 million coming from New Zealand in 2012. The majority is supplied by Fonterra.
Milk powder exports to Sri Lanka account for roughly 2 percent of New Zealand's overall dairy exports.
(Reuters)