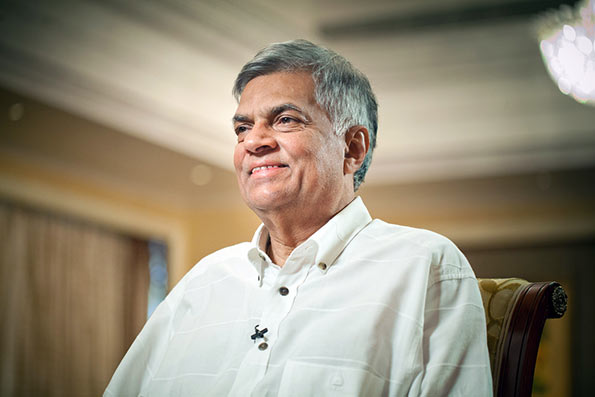 Prime Minister Ranil Wickremasinghe has revealed that initial arrangements have been finalized to make Sri Lanka a hub extending necessary support for naval, air, communication and business operations.
Speaking at the Second Colombo International Maritime Conference, the Prime Minister said that initiatives have been taken to create Special Economic Zones in Trincomalee and Matara.
The Conference is being held to educate on maritime opportunities available in Sri Lanka. The conference has been organized under the Maritime Week programme operative parallel to the World Maritime Week. Organized for the second time in Sri Lanka the conference commenced under the patronage of the Prime Minister. Over 400 participants along with 60 international speakers are in attendance.
Speaking at the inauguration, the Prime Minister said that the objective of the conference is to develop the Sri Lankan shipping industry to go beyond the transshipment hub of South Asia to attract more maritime industries to invest in all ports around the island.
The Prime Minister said the country has harbours in Colombo and the South. Next is the construction of a Container Terminal in the East. Also another terminal will come up at the Katunayake Airport. Plans have already been drawn up to build an Economic Zone in Matara on an extent of 17 acres. The Prime Minister said that assistance from India and Bangladesh will be sought for development work in Trincomalee.