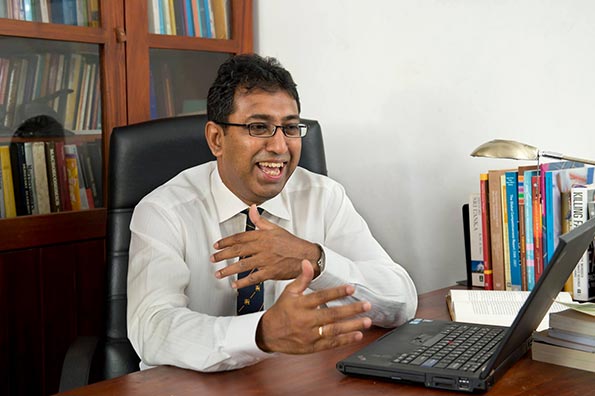 Sri Lanka has agreed to proceed with the Free Trade Agreement (FTA) with China as it will strengthen the country's economic and trade sectors, a local media report said here Friday.
Sri Lanka's Deputy Minister of Policy Planning and Economic Affairs Harsha De Silva said that a private research agency had done a very interesting study on all FTAs that China had entered into and carried out a comparison exercise. "The government is not pushing it back; we will proceed with it, but there are multiple views. We won't rush it but we are moving in that direction," de Silva said while speaking at a CEOs forum organized by the island country's Chartered Institute of Marketing (CIM) on Thursday.
The CEOs forum was told that the government would reassure China of its relationship with Sri Lanka and President Maithripala Sirisena is planning to make an official visit to Beijing next month. "This government will not fight with anybody, instead we will be friendly with everybody. We have to be a responsible government. Don't forget that it was the United National Party that signed the first agreement with the Chinese, not the Bandaranaikes or the Rajapaksas. We have a strong relationship with China and we are immensely grateful for all it has done for us. Therefore, those relationships will continue," the deputy minister said.
In order to strengthen its bilateral relations with China, Foreign Minister Mangala Samaraweera will leave for Beijing on Feb. 27 in the highest-level trip to hold discussions with key Chinese officials and make preparations for a visit by Sri Lankan President Maithripala Sirisena in March.
(Xinhua)