Sri Lanka to establish dedicated investment zone for fishing industry in Northern province
Posted by Editor on October 19, 2023 - 9:54 am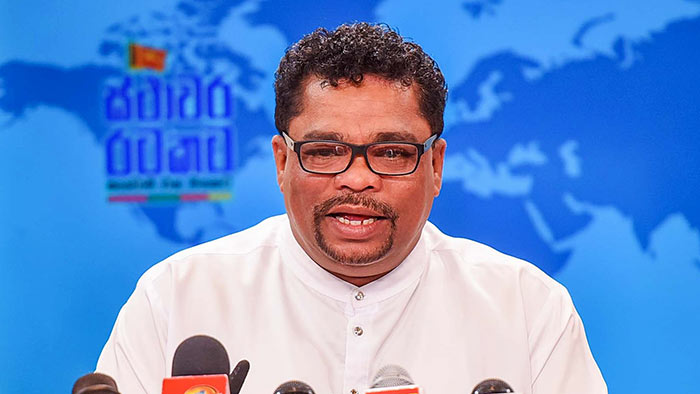 A dedicated investment zone will be established for the fishing industry in the Northern Province of Sri Lanka, Minister of State for Fisheries Piyal Nishantha announced.
This strategic endeavour aims to attract investments related to the fisheries sector, fostering economic growth and generating substantial employment opportunities for the citizens.
Furthermore, the State Minister underscored the proactive measures that have already been initiated to combat the fishing mafia, a network of intermediaries who have profited unjustly at the expense of both the fishing industry and consumers.
Minister Piyal Nishantha made these remarks during a press briefing held on Wednesday (October 18) at the Presidential Media Centre (PMC) under the theme 'Collective Path to a stable country',
He further said that "In the past, the Fishery Corporation procured sailfish through suppliers, subsequently distributing imported fish. However, the corporation later transitioned to direct imports through legitimate channels, yielding considerable profits. This transformation disrupted the monopolistic control exercised by a select group of suppliers and intermediaries to some extent."
"Nevertheless, it is worth acknowledging that breaking this monopoly presented considerable challenges. Attempts were made to obstruct our efforts, even from within the corporation itself. As a consequence, fishermen, consumers and the corporation incurred substantial losses. Notwithstanding these difficulties, we remain steadfast in our commitment to curbing this exploitative network."
"For instance, the Fishery Corporation previously procured a kilogram of sailfish from local suppliers at a price of Rs 1750. But when importing sailfish directly, one kilo can be bought for Rs. 1250. With a monthly requirement exceeding 50,000 tons, it is unsurprising that the corporation incurred losses."
"It is crucial to emphasise that this import of fish is a temporary measure. Our primary objective is to facilitate the Fishery Corporation's progress in collaboration with Sri Lankan fishermen, ensuring the delivery of quality and dependable seafood to our valued customers."
"In parallel, arrangements are underway to establish a dedicated investment zone for the fishing industry in the Northern Province, a move that will welcome investments linked to the fisheries sector into Sri Lanka, while simultaneously generating employment opportunities for a substantial workforce."
"To coincide with this year's World Fisheries Day "Dala Rala Pela", a series of programs will be held from November 19 to 21, with a specific focus on the Northern Province, led by the Jaffna district."
"Within the Jaffna district, various services provided by agencies affiliated with the Ministry of Fisheries, such as mobile fishing services, issuance of fishing ID cards, registration of fishing boats and resolution of communication issues concerning fishing signals, will be the centre of attention. Solutions will be delivered to these challenges directly within the local communities."
"Additionally, a testing centre affiliated with the NARA Institute is set to be established in the Kilinochchi district. Plans are in place to release small fish into lakes, rivers and reservoirs within the province, particularly the Iranamadu Reservoir. This move aligns with the commitment to expanding fish harvest areas for multi-day fishing vessels through the introduction of a new FAD machine."
"The promotion of the freshwater fishing industry remains a priority, marked by the distribution of approximately 54 million small fish into freshwater reservoirs nationwide."
"Significant emphasis is also placed on projects with the potential to enhance foreign exchange earnings, including seaweed cultivation and sea leech breeding."
"Under the aid of the Chinese government, a program to provide kerosene subsidies for one-day fishing vessels is being implemented for the second time. A total of 4,250,000 litres of kerosene will be distributed among 28,000 fishermen, equating to 153 litres of kerosene per fisherman."
"To foster cooperation among the officials of the Ministry of Fisheries and affiliated institutions, plans are underway to conduct a volleyball tournament and an 'inter-school drawing competition.'"
(President's Media)
Latest Headlines in Sri Lanka