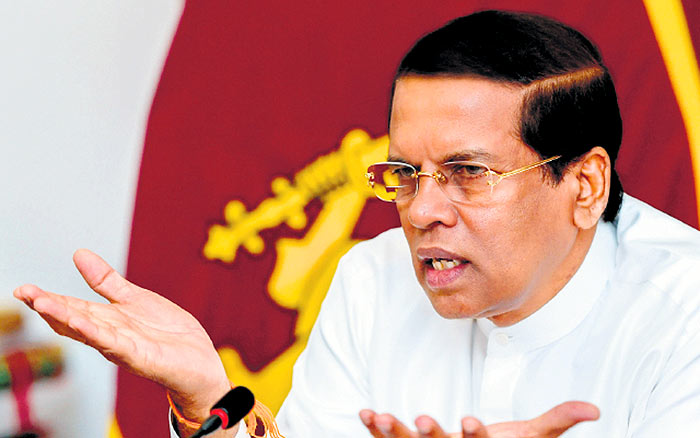 Sri Lankan President Maithripala Sirisena said on Thursday that he will initiate talks with Pakistan's new Prime Minister Imran Khan over extraditing five Pakistani nationals who were on death row in Sri Lanka.
In a local media report, Sirisena said these Pakistani nationals, who were currently jailed, were on top of the list to face execution for their alleged involvement with drugs.
However, he said he will speak to Khan to deport these Pakistanis and hand them over to the authorities in Pakistan.
Sirisena said he would not hesitate to go ahead with re-enforcing capital punishment on drug dealers and smugglers as the drug menace had emerged into a major problem affecting the island country.
"I also told the authorities to impose the maximum possible penalty on those who are even caught with drugs in their possession," the president said.
Cabinet Spokesman Rajitha Senaratne said last month that the death penalty would initially be implemented on 19 large-scale drug convicts as part of an urgent need to curb the spread of drug-related crimes.
According to figures of the Prisons Department, there are 373 convicts on death row in Sri Lanka, including the 19 drug offenders, as of last month.
(Xinhua)