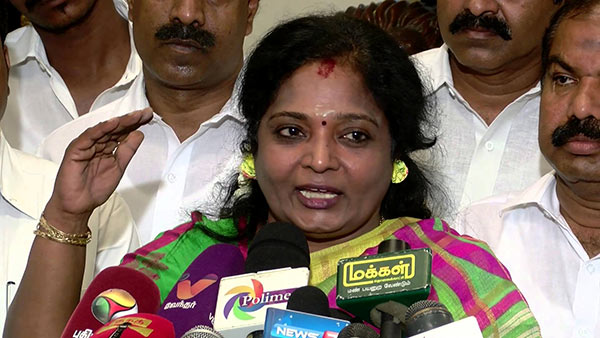 The Sri Lankan authorities plan to return 42 seized boats belonging to Tamil Nadu fishermen within a week, Indian BJP State unit president Tamilisai Soundararajan said.
She said she was given a list of the seized boats by members of a legal team of Sri Lanka's Ministry of Foreign Affairs during her four-day visit to the country.
"We recently formed an Overseas Tamils Cell within our State unit. This trip is intended to be the first in a series of visits to countries where Tamils live," she said.
The legal team compiled the list of seized boats after Ms. Soundararajan met Sri Lankan Minister of Foreign Affairs Ravi Karunanayake. "Meeting him was not on my schedule. I intended to attend cultural and social events in the country," said Ms. Soundararajan.
She added that she had informed the appropriate authorities in her party and the government ahead of the meeting. According to her, Mr. Karunanayake had instructed his team to hand over the list.
(The Hindu)