Sri Lanka to release controversial war report
Posted by Editor on November 3, 2011 - 10:33 am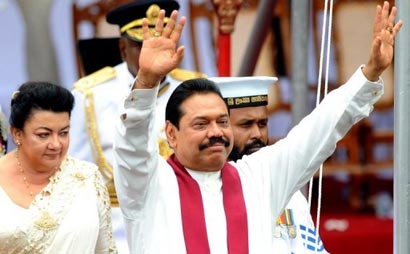 Sri Lanka is to publish its report into the final stages of its war with Tamil rebels despite international criticism that the probe was flawed from the start, the foreign ministry said Wednesday.
The government's Lessons Learnt and Reconciliation Commission (LLRC) is to hand over its findings to President Mahinda Rajapakse who set up the probe last year. Rights groups have already dismissed the LLRC as a white wash.
"The report of the LLRC to look into the cause of the conflict, its effects on the people and reconciliation will be made public after it is handed over to the President," the ministry said quoting Foreign Minister G. L. Peiris.
Peiris said the LLRC report will be made public, but only after the president has studied it.
The LLRC, comprising former government officials, was established in May last year with a November 15 deadline to complete its work.
"The President has categorically said that the report will be made public, but no exact dates can be given yet," the minister was quoted as saying.
International rights groups have been highly critical of the LLRC, saying that it was "flawed at every level" and was no substitute for an independent war crimes probe as demanded by many, including the US and the European Union.
London-based Amnesty International in September cited eyewitness testimony and information from aid workers suggesting that at least 10,000 civilians were killed in the final military drive that crushed Tamil separatists in May 2009.
Amnesty had said that the LLRC was just the latest in a long line of failed domestic inquiries, while Sri Lanka insists that it should not be pre-judged before the LLRC findings are made public.
An April report by a panel commissioned by UN Secretary General Ban Ki-moon noted "credible allegations" of war crimes committed by both sides — Colombo denied the allegations, maintaining that troops did not kill a single civilian.
Sri Lanka has managed to stave off censure at UN forums thanks to the support of close allies China and Russia.
AFP Report
Latest Headlines in Sri Lanka