Fresh boost for minor export crops
Posted by Editor on November 3, 2011 - 10:27 am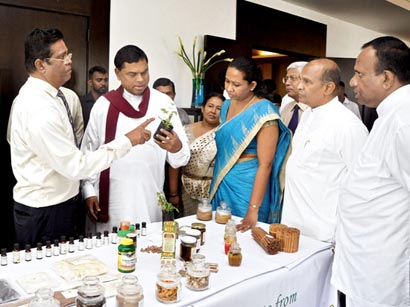 Government investment for minor export crops has increased up to six percent. This was three percent in 2004. The government plans to increase it up to eight percent within two years, said Economic Development Minister Basil Rajapaksa participating as chief guest at the inauguration of the Entrepreneurship Development Workshop 2011 in Colombo yesterday.
The minister said that the government also plans to increase private sector investments up to 26 percent within five years, which at present is 21.6 percent. "Private sector support is essential for the development of the export agriculture sector. The government is always ready to support the private sector to increase investments," Rajapaksa said.
The quality of the product is very much essential than the amount what we export. Foreign countries always add new to the quality of products. The government has taken measures to introduce new technology for people engaged in minor export crop production and manufacturing. Machinery is also provided for them at a subsidized price to produce value added products, said the minister.
Participating on the occasion, Technology and Research Minister Pavithra Wanniarachchi said that economy and the living standards of all people who engage in the minor export crop sector from cultivator to manufacturer has increased due to the government's development activities.
She said that Ceylon cinnamon is the best in the world. "There is a huge demand for Ceylon cinnamon in the foreign market. But some countries complain about the quality of the product as the sulphur percentage is very high in Ceylon cinnamon. Cultivators still add a large amount of sulphur for their cultivations. Most countries refuse to buy our products due to this. The Technology and Research Ministry is conducting research to find out new methods to reduce sulphur percentage," she said.
The Technology and Research Institute is ready to do quality assurance tests for any minor export crops, Wanniarachchi said. Minor Export Crop Promotion Minister Reginald Coorey, Ministry secretary Vajira Narampanawa and additional secretary R M C M Herath also participated.
Courtesy: Daily News
Latest Headlines in Sri Lanka