Sri Lanka to sell billion-dollar bond: government
Posted by Editor on July 23, 2010 - 12:45 am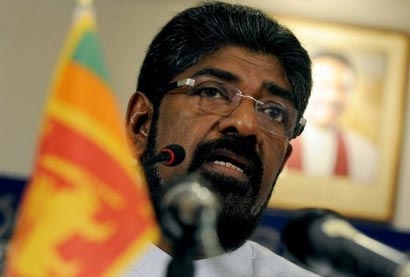 COLOMBO (AFP) – Sri Lanka plans to sell a billion dollar sovereign bond this year to offset expensive short-term foreign loans, the government said Thursday.
Media Minister Keheliya Rambukwella said the cabinet approved the move this week, but did not announce a formal date or the tenure of the proposed bond issue.
"We have taken short-term loans on high interest and we want to set off those," Rambukwella said.
Sri Lanka issued a 500-million-dollar five-year bond in 2007 and another 500-million dollar bond in 2009.
The island has raised money through short-term loans, supplier credit and syndicated loans to meet its budgetary needs.
In February, Central Bank Governor Nivard Cabraal said the government hoped to issue a 10-year post-war bond towards the third quarter of this year, to help defray mammoth post-war rebuilding expenses.
Cabraal said the island needed about 2.7 billion dollars for the next three years to build new roads, utilities, hospitals and schools in the war-ravaged north.
The northern province, which was the stronghold of the separatist Tamil Tiger guerrillas, is picking up the pieces after troops last May crushed the revolt and ended decades of bloodshed.
The northern province accounts for just 3.3 percent of the island's 40-billion-dollar economy.
Sri Lanka is also eyeing a higher credit rating to allow the island to borrow at cheaper interest rates on the international market.
Sri Lanka's is currently rated a 'B' grade by global ratings agency Standard and Poor's, while rival Fitch rates it as B-plus. A "B" rating is five notches below investment grade.
The Central Bank of Sri Lanka this month picked HSBC, Merrill Lynch and Royal Bank of Scotland as rating advisors for its bond sale.
Sri Lanka wants to lift its credit rating to investment grade or at least 'BBB' by 2014.
Latest Headlines in Sri Lanka