Sri Lanka to send astronaut to space in 5 years – Vitharana
Posted by Editor on December 22, 2012 - 7:54 am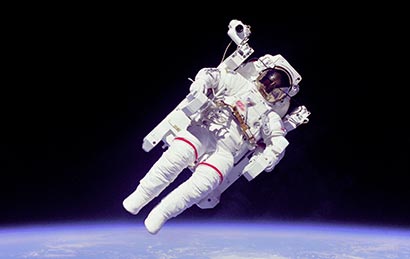 Sri Lanka will send its first astronaut to space within the next seven years with the help of the Chinese Government now that we have entered the space age with the launching of the SupremeSat–1 on November 27, Science and Technology Senior Minister Tissa Vitharana said yesterday.
He said a private Sri Lankan company SupremeSat has entered into a partnership agreement with China Great wall Industry Corporation (CGWIC) for the design, manufacture and launching of telecommunication satellite SupremeSat and two other satellites by 2015. The second satellite is expected to be launched in April 2013.
"The total cost for the four-year project has been estimated at US$300 million funded completely by the private sector. There has been no government involvement. The Chinese government has agreed to establish an aeronautic and space administration center at Pallekele in Sri Lanka to administer, monitor and control satellites and to receive and distribute satellite communication. It also expects to train astronauts at Pallekele. As such Sri Lanka can hope to send a Pallekele Space Centre-trained astronaut to space at some future date," the minister said.
Commenting on the country's satellite communication programme with CGWIC, the minister said Sri Lanka must not rely on commercial satellites launched by other countries because the SupremeSat -1 with the Lion Flag on its shell had undertaken to lease a part of its payload for commercial purposes to the Supreme Group of Companies headed by R.M. Nilan Maligaspe.
The SupremeSat-1 will provide Satellite Broadcasting, Digital Multimedia Systems, Data Transmission to East Asia, South Asia, the Middle East, Africa, Australia and the Pacific Region, the minister said.
"The SupremeSat – 1 is a Geo Stationary Satellite (GSS) which will be positioned in an orbit of about 26,000 kilometers above Sri Lanka. This will help Sri Lanka to use it for telecommunication purposes with more clear and quality TV, radio and telecommunication transmissions with costs. Sri Lanka can use the SupremeSat –1 to provide facilities to other countries and earn much needed foreign exchange," the minister said.
The satellite was launched on November 27 from the Xichang Sattelite Launch Centre.
Latest Headlines in Sri Lanka