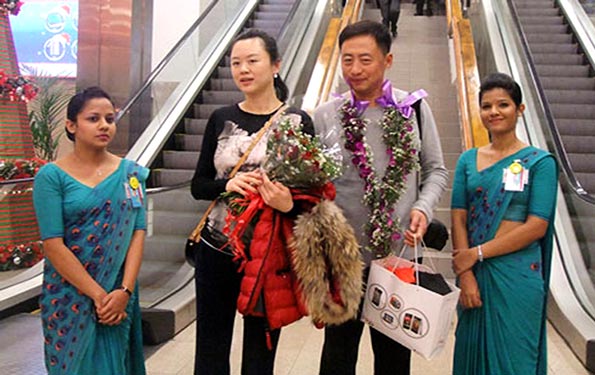 Tourist arrivals to Sri Lanka exceeded 200,000 in February, a 19.3 percent growth compared to the same period last year, mainly due to a strong rise from China, statistics from the Sri Lanka Tourism Ministry showed here Friday.
China emerged as the leading market followed by India and the United Kingdom.
A total of 35,929 tourists arrived from China in February, a 42.3 percent increase from the same period of last year.
India recorded over 32,000 tourists while over 23,000 arrived from the United Kingdom.
So far this year, 474,542 tourists have visited Sri Lanka, a 13.8 percent growth compared to last year.
Region wise, Europe continued to be the largest source of tourist traffic to Sri Lanka with a 52 percent growth followed by Asia and Pacific with a 41 growth, America recorded a 5 percent growth and Middle East recorded a 2 percent growth.
China has been one of the leading markets for Sri Lanka with over 268,000 Chinese tourists visiting Sri Lanka last year.
Tourism Minister John Amaratunga said the country hoped to attract at least 1 million tourists from China per year by 2020 as China was a strong market for Sri Lanka.
Overall Sri Lanka received more than 2.3 million tourists last year, the highest ever recorded in history.
(Xinhua)