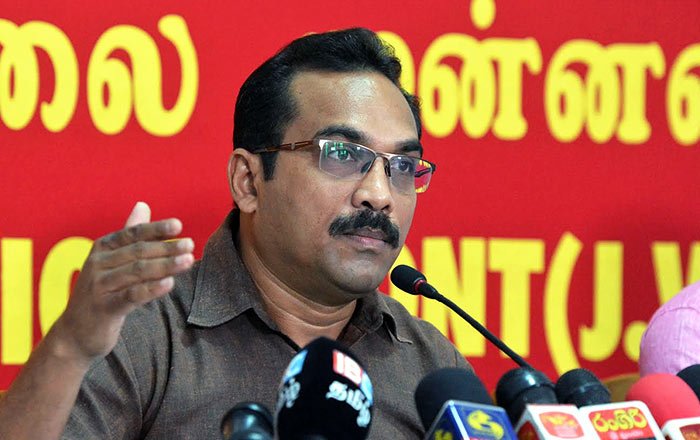 JVP yesterday (09) in parliament called on Muslim leaders to raise their voices against extremists in the their community.
JVP MP Bimal Rathnayake said there were extremists in both Sinhalese and Tamil communities and that was also true of the Muslim community. Many Sinhalese and Tamil people speak against the extremism and extremists in their communities. However, none of the Muslim politicians uttered a word against extremism within their community, Rathnayake said.
"There is Muslim extremism in the country. However, the damage done by it to the other communities is very minimum. It is the Muslim community which suffers from the extremism most. There are child marriages happening in Muslim community. We can see that some Muslim people have embraced Arab culture. In Sri Lanka, women have equal rights unlike in other South Asian countries. But, due to this extremism, rights of Muslim women are being violated. Which Muslim politician spoke against such things?
"Following the tsunami disaster in 2004, all communities united. Also in 2009, after ending the war, majority of Sri Lankans re-elected former President Mahinda Rajapaksa hoping that he would usher in reconciliation. Again in 2015, the people voted against Rajapaksa to end corruption and family rule engaged. But our politicians have let those opportunities go abegging.
(Source: The Island – By Saman Indrajith)