Sri Lanka unexpectedly raises rates to fulfil IMF bailout requirements
Posted by Editor on March 3, 2023 - 6:24 pm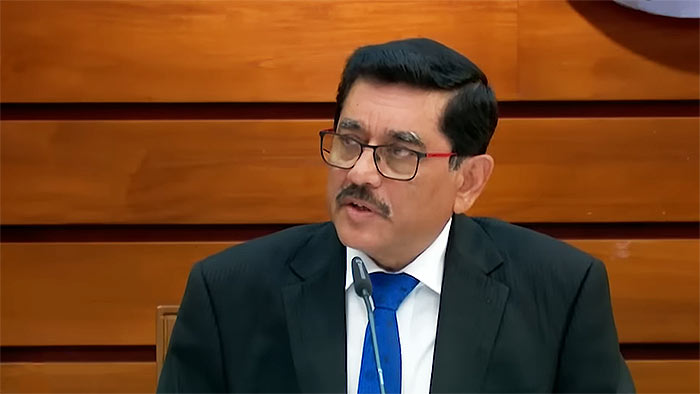 Sri Lanka's central bank raised interest rates in an unexpected move on Friday in a bid to help the country secure a bailout package from the International Monetary Fund (IMF) to stabilise its crisis-hit economy.
The bank raised its standing deposit facility rate and standing lending facility rate by 100 basis points each to 15.50% and 16.50%, respectively, it said in a statement.
The country is awaiting approval of a $2.9 billion IMF bailout package.
Central bank Governor P. Nandalal Weerasinghe said with the rate increase all "prior actions" have been fulfilled and he was hopeful of the IMF bailout being approved within this month.
Despite the increase in rates, the central bank expects market rates will continue to reduce, while on the currency front the country will gradually move towards a market-driven exchange rate regime, Weerasinghe added.
The island nation's economy has been squeezed by its worst financial crisis since independence from Britain in 1948, with growth contracting by an estimated 9.2% last year amid soaring inflation that hit 50% in February.
"There have been some differences between the CBSL and IMF staff on the inflation outlook," the Central Bank of Sri Lanka (CBSL) said in its statement.
"Given the necessity of fulfilling all the 'prior actions' in order to move forward with the finalisation of the IMF Extended Fund Facility (EFF) arrangement, the Monetary Board and the IMF staff reached consensus to raise the policy interest rates," it added.
Sri Lanka signed a preliminary agreement with the IMF last September for the $2.9 billion programme, but has to restructure its debt before disbursements can begin.
"It indicates that the IMF staff are pushing to complete any and all possible domestic actions, hoping they can convince IMF board for approval of the program," Thilina Panduwawala, head of research at Colombo-based Frontier Research, said.
"It will probably leave the market confused in the near term than confident. But depends on whether the market reads this as positive for getting IMF (bailout) in March."
Recent tax increases are in line with international comparisons and are needed to help creditors regain confidence, the IMF said on Thursday, backing Sri Lanka's efforts to lock down a programme.
"This decision demonstrates Sri Lanka's commitment to the IMF-EFF arrangement, which has been pursued by the government in order to ensure stability in the economy on multiple fronts," the CBSL statement said.
(Reuters)
Latest Headlines in Sri Lanka