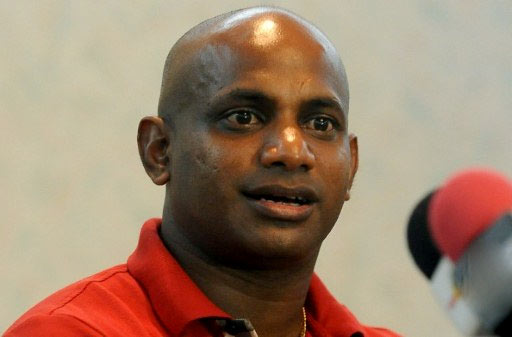 Kumar Sangakkara is working as hard to improve his game in his final one-day tournament as he did when he first broke into the Sri Lanka team a decade and a half ago, said chief selector Sanath Jayasuriya.
Sangakkara's form at the World Cup has been little short of sensational and is a big part of Sri Lanka's run to the quarter-finals, where they will meet South Africa at the Sydney Cricket Ground on Wednesday.
Unsurprisingly, Jayasuriya would like him to continue beyond the current tournament, after which the 37-year-old plans to retire from the 50-over format.
In Sri Lanka's last pool match against Scotland, the elegant lefthander became the first batsman to score centuries in four successive one-day internationals and secured the World Cup record for most dismissals by a wicketkeeper.
"Unbelievable," Jayasuriya told reporters at the SCG on Monday. "It's one of the rarest things you can see, him playing four in a row. I'm lucky to be here to watch all four innings.
"I'm very happy and what I want, as chairman of selectors, is for him to continue his form right throughout the World Cup."
Described by Australia captain Michael Clarke as one of, if not, the greatest ever batsmen, Sangakkara earlier in the tournament became only the second player behind Sachin Tendulkar to score 14,000 ODI runs.
While Sangakkara has been resolute about his decision to retire from ODIs, Jayasuriya believed he still had plenty of batting left in him and was hoping for a change of heart.
"I would love him to keep playing. He can go on longer. It all depends on him," the 1996 World Cup winner said.
"The way he's playing is really good. It's confidence for the boys also and all the players are playing really well too.
"Since he came into the side in 2000 he has been working really hard, his keeping, his batting and he wants to improve his game every day.
"That's what he he's doing even when he's playing his last one-day series. He's doing his best all the time, he's doing his basics right and he wants to do well in the middle."
"I would love him to carry on for another few years, the way he's playing … It's all in his hands."
On Wednesday, it is South Africa's bowlers who will have the unenviable task of bringing an end to Sangakkara's purple patch with the bat.
South Africa coach Russell Domingo confessed they had been partly looking in hope to the law of averages ahead of the quarter-final in Sydney.
"He's in the form of his life," Domingo said. "He's got four hundreds and you've got to think that there's a lower score just around the corner."
(Reuters)