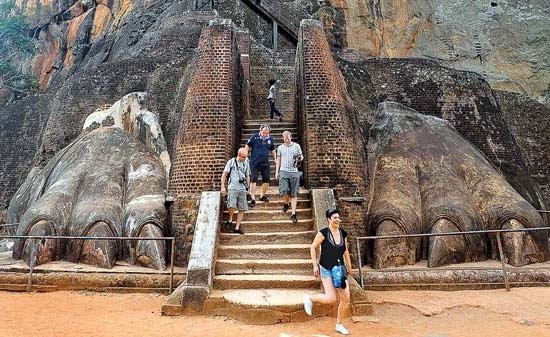 Sri Lanka won the "Most Popular Tourism Destination Award" at the Guangzhou International Travel Fair (GITF) held recently in the southern Chinese city, the Foreign Ministry said in a statement Friday.
Sri Lanka won the prestigious award for the second consecutive year which is a testament to the country's growing popularity among the Chinese travel enthusiasts, the statement said.
China has been Sri Lanka's second largest source market for tourism since 2014.
Nineteen travel and tour agents from Sri Lanka participated in this year's travel fair and a seven-member dance troupe performed traditional dances at the Sri Lanka pavilion.
The volume of visitors to this event has been increasing annually and this has enabled Sri Lanka to gain greater exposure and visibility for its unique destination brand, the Foreign Ministry statement said.
(China Daily)