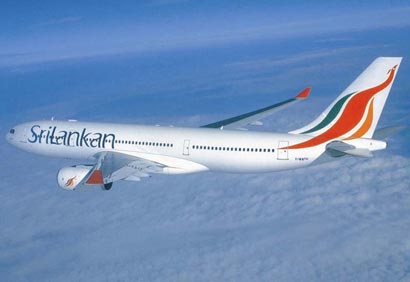 COLOMBO (AFP) – Sri Lanka's national carrier announced on Wednesday it had jettisoned pilots' bulky paper manuals weighing 84kg in favour of iPads that weigh just 660 grams.
Sri Lankan Airlines said it was the first carrier in Asia to dump the several volumes from the cockpit, including manuals on aircraft operation and emergency procedures as well as navigation charts.
"Sri Lankan has taken the lead in Asia to revolutionise the flight deck… becoming Asia's first airline to fly with iPad EFBs (electronic flight bags)," chairman Nishantha Wickremasinghe said.
Permission for the switch-over to lightweight technology was granted by Sri Lankan air safety regulators. The carrier, which made a loss of 19 billion rupees (S$428 million) last year, operates a fleet of 21 aircraft, including six A340s.
Source: AFP