Sri Lankan family deported after spending 5 years in Canada
Posted by Editor on December 4, 2017 - 10:41 am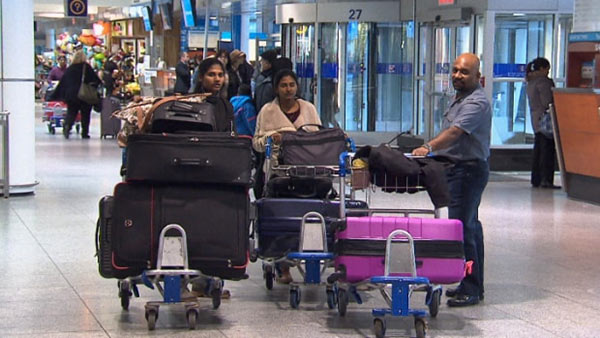 A Sri Lankan family who spent five years in Canada was deported Sunday despite appeals to Public Safety Minister Ralph Goodale to issue a reprieve.
Their flight took off from Montreal's Trudeau airport Sunday evening.
Before leaving their home in Parc-Extension, Robert Lawrence, the father of the family, said they were all very sad, but still love Canada despite their deportation.
"What can you do? We have to all obey the rules and regulations," Lawrence told CBC News.
"We enjoyed the last five years of our lives in Canada. Good lives."
The family was applying for permanent residence in Canada on humanitarian and compassionate grounds. After review, their application was rejected.
He said members of his church in Outremont came to see them Sunday morning and they all cried together.
Lawrence worked for the United Nations in Sri Lanka's Eastern province during the civil war which ended in the defeat of the separatist Tamil Tigers by the Sri Lankan government.
In 2012, he left the country in hopes of protecting his family from any backlash for the work he did during that time.
Immigration, Refugees and Citizenship Canada would not comment on the family's case but said, "a decision to remove someone from Canada is not taken lightly."
"Canada is committed to ensuring that people being removed from Canada are not sent to a country where they would be in danger or at risk of persecution," spokesperson Scott Bardsley said.
NDP MP Alexandre Boulerice said deporting the family which had integrated into Quebec society over the years "makes no sense."
Lawrence's family includes his wife, three daughters, son and daughter-in-law and four-month-old baby.
(Source: CBC News)
Latest Headlines in Sri Lanka