Sri Lankan finance minister blames previous government for "debt trap"
Posted by Editor on January 27, 2017 - 8:58 am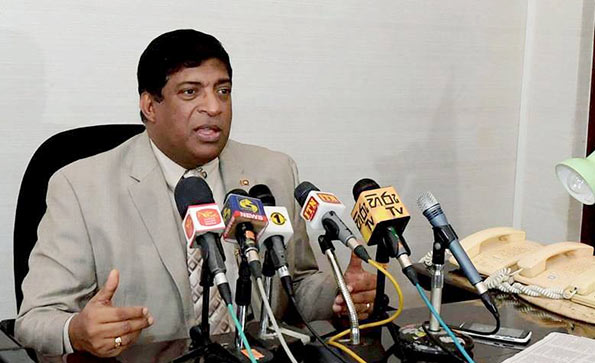 Sri Lanka's public debt repayments will grow to a record $4 billion in 2019, the finance ministry said on Thursday, blaming "colossal borrowing" by the previous government.
"Sri Lanka is embroiled in a gigantic debt trap," Finance Minister Ravi Karunanayake said in a statement.
The cost of repaying and servicing foreign-held debt will jump more than 32 percent this year to $2.42 billion from 2016's 1.83 billion, rising to $2.56 billion next year, it said.
"The main reason is that loans obtained by the previous regime for infrastructure development have not brought any return on their investment," the ministry said in the statement, adding that domestic revenues and export earnings had fallen between 2011 and 2014.
In addition to the official public debt, the ministry said the previous government had obtained loans worth around 2 trillion rupees ($13 billion) via state-owned enterprises without including them on the country's balance sheet.
The former president, Mahinda Rajapaksa, has defended large-scale borrowing, saying it was needed to rebuild infrastructure after a 26-year civil war, investing in things such as ports, railways, highways and power plants, mostly through financed by Chinese loans.
President Maithripala Sirisena, who unseated Rajapaksa in an election two years ago, is in the process of converting the debts of a loss-making $1.5 billion Chinese-built port into equity to reduce the debt burden.
($1 = 150.0500 Sri Lankan rupees)
(Reuters)
Latest Headlines in Sri Lanka