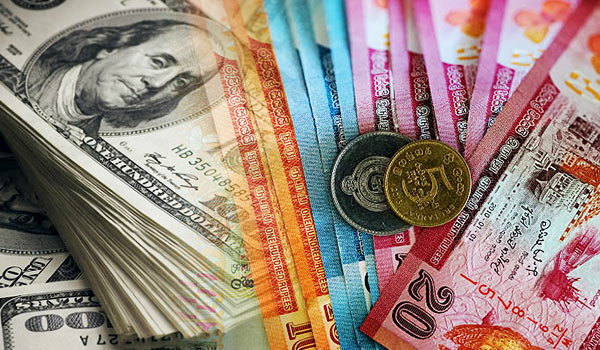 The Sri Lankan rupee ended slightly firmer on Monday as inward remittances surpassed early demand for the U.S. dollar from foreign banks, traders said.
The rupee, which traded at 159.88 rupees per dollar during the day, ended at 159.70/80 per dollar, compared with Friday's close of 159.75/85. It hit a record low of 160.17 on June 20 and has declined 4.1 percent so far this year.
"There was some demand (for dollars) from foreign banks, possibly for the bond outflows, but we have seen exporters coming into the market in the latter part of day which eased the pressure," said a currency dealer, asking not to be named.
The central bank left its key policy rates unchanged on Friday, saying the decision backed its goals for stabilising inflation and fostering sustainable economic growth.
Central Bank Governor Indrajit Coomaraswamy told reporters that several emerging market currencies had depreciated over 4 percent, more than the rupee, and "if we reduce rates that would put further pressure on the exchange rate."
The Indian ocean island nation, which is taking action to reduce the pressure on its currency, raised import duties last week on small hybrid cars by more than 50 percent to boost revenue and curb a sharp fall in the rupee.
The finance ministry imposed a minimum duty of 1.25 million rupees on any hybrid car with an engine capacity of less than 1,000 cubic centimetres to discourage imports which have put pressure on the rupee.
Coomaraswamy had said earlier that the rupee's decline was driven mainly by factors outside Sri Lanka.
Foreign investors sold government securities worth a net 259.7 million rupees ($1.63 million) in the week ended Aug. 1, bringing the outflow so far this year to 36.5 billion rupees, central bank data showed. ($1 = 159.6500 Sri Lankan rupees)
(Reuters)