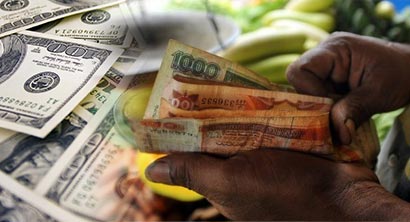 The Sri Lankan rupee ended weaker on Friday as dollar demand from importers weighed on the local currency, dealers said.
Rupee forwards were active, with spot-next forwards ended at 153.10/20 per dollar, compared with Thursday's close of 152.98/153.02.
One-week forwards ended at 153.30/40, compared with Thursday's close of 153.25/35.
"The (dollar) demand was there today as well," said a currency dealer, requesting anonymity.
"Due to the mid-year reserve targets, we don't think the central bank would intervene in the market unless they see a huge volatility," said the dealer, adding that the year-end seasonal demand for dollars would start from August.
The rupee has been under pressure after central bank Governor Indrajit Coomaraswamy said the bank would allow gradual depreciation of the currency.
The central bank has set a target of $1.2 billion in direct market purchases of dollars to boost the island nation's reserves this year.
The spot rupee did not trade on Friday. The central bank fixed the spot reference rate at 152.50 on May 5.
Foreign investors bought a net 1.37 billion rupees ($8.98 million) worth of government securities in the week ended June 7. They have sold a net 39.96 billion rupees worth of government bonds so far this year.
($1 = 152.4200 Sri Lankan rupees)
(Reuters)