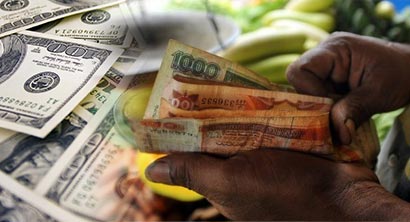 The Sri Lankan rupee fell on Thursday on importer dollar demand, while exporters stayed on the sidelines on expectation the currency would weaken further in line with other emerging markets.
A possible slump in the country's top agriculture export, tea, due to heavy rains also weighed on the market.
The spot rupee ended at 158.15/20 per dollar, compared with Wednesday's close of 157.90/158.
"There was usual demand (for dollars) from importers of oil, steel and gas. But exporters stayed away from the market with little conversions. We also expect lack of dollar inflows from tea exports after the recent rains," a currency dealer said.
"We also see some depreciation is due to a fall in the Indian rupee as India is Sri Lanka's main import destination. Going forward, we expect the rupee to fall between 4 percent and 5 percent this year."
Heavy monsoon rains have killed 12 people, prompting authorities to warn against landslides and floods in low-lying areas after spill gates had to be opened across the Indian Ocean island.
The rupee went on a record-setting spree last week, hitting an all-time low of 158.50 per dollar on May 16, after the central bank chief said on May 11 that the currency would depreciate gradually as dollar outflows surpass inflows.
The currency has declined 0.2 percent so far this month after a 1.5 percent fall in April. It has fallen 2.9 percent this year.
The pressure on the currency is unwarranted as gross external reserves are at $9.1 billion and the real effective exchange rate indexes indicate that the currency is competitive, the central bank said last week.
The central bank is "studying carefully" if there was extra pressure on the currency than what was expected, and also the behaviour of market participants, central bank chief Indrajit Coomarswamy had said on May 11.
Dealers said they expect the rupee to gradually weaken and face higher volatility this year due to debt repayments by the government.
Senior central bank Deputy Governor Nandalal Weerasinghe had said earlier this month that debt repayments by the government will not have an impact on the currency as they are managed with borrowed money externally.
Foreign investors sold government securities worth a net 5.97 billion rupees ($37.81 million) in the week ended May 16, bringing the outflow so far this year to 15.8 billion rupees, central bank data showed. ($1 = 157.9000 Sri Lankan rupees)
(Reuters)