Sri Lankan rupee firms, but seen easing on cenbank move to boost reserves
Posted by Editor on May 24, 2017 - 6:41 am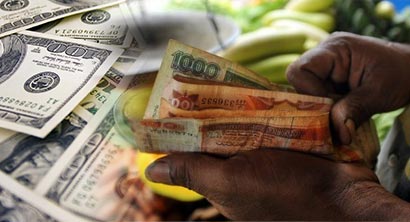 The Sri Lankan rupee ended slightly firmer in dull trade on Tuesday as two foreign banks sold dollars though traders say the currency is set to ease further on dollar demand from importers and a central bank move to buy the greenback to boost reserves.
The central bank has purchased around $400 million directly from the market so far this year, governor Indrajit Coomaraswamy said last week, adding it was targeting $1.2 billion in direct market purchases of dollars to boost the island nation's reserves this year.
Dealers said the central bank's action will keep the rupee under pressure, with the market consensus expecting 4-6 percent depreciation of the currency this year.
Rupee forwards were active, with spot-next forwards closing at 152.80/90 per dollar, compared with Monday's close of 152.85/95.
One-week forwards were at 152.90/153.00 at the close of trade, compared with the previous session's close of 153.00/10.
"There was some selling by two foreign banks," said a currency dealer, adding that trading was subdued.
The spot rupee did not trade on Tuesday.
The central bank fixed the spot rupee reference rate at 152.50 on May 5.
The central bank has allowed the currency to gradually depreciate since mid-December, revising its spot reference rate multiple times.
Currency dealers said the market was waiting for policy direction from new finance minister Mangala Samaraweera after President Maithripala Sirisena switched the finance and foreign ministers in a cabinet reshuffle on Monday in a bid to restore confidence in the administration's handling of the economy.
The appointment came after Sri Lanka missed its December-end reserves target agreed with the International Monetary Fund (IMF) for a $1.5 billion, 36-month loan. ($1 = 152.7500 Sri Lankan rupees)
(Reuters)
Latest Headlines in Sri Lanka