Sri Lankan rupee firms on remittances; budget clarity awaited
Posted by Editor on November 11, 2017 - 8:42 am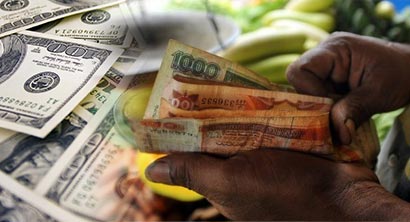 The Sri Lankan rupee edged higher on Friday on dollar inflows from remittances, while the market awaited more clarity on the budget policies announced a day earlier, dealers said.
The government imposed new taxes on motor vehicles, telecoms, banks and liquor in a bid to boost revenues, in the 2018 budget outlined on Thursday, as the budget deficit for the current year slipped to 5.2 percent of the GDP.
The spot rupee closed at 153.55/60 per dollar, compared with Thursday's close of 153.60/70.
"There were some remittances and the market is still waiting for some clarity over policies announced in the budget," a currency dealer said asking not to be named.
"The budget is neither disappointing nor surprising and had policy consistency. There are some proposals to boost foreign inflows through investments, which will help the rupee."
Finance Minister Mangala Samaraweera on Wednesday announced tax concessions worth a monthly 1.5 billion rupees ($9.8 million). The presentation of Thursday's budget ended after Sri Lanka's markets closed.
The rupee has slipped 2.6 percent so far this year.
The island nation has had 18.2 billion rupees ($118.53 million) worth of net inflows into equities this year as of Friday's close, and 44.3 billion rupees into government securities as of Nov. 8, official data showed. ($1 = 153.5500 Sri Lankan rupees)
(Reuters)
Latest Headlines in Sri Lanka