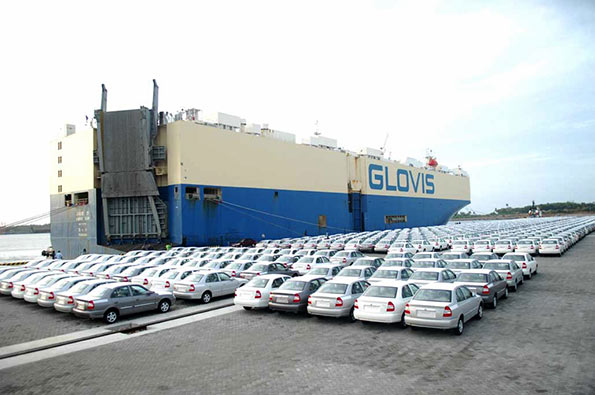 Sri Lanka's vehicles importers today said that the Excise Duties of several vehicles are expected to change in line with proposals announced in the 2018 Budget.
According to the President of the Vehicle Importers Association of Sri Lanka (VIASL), Ranjan Peiris, the following approximate increases in duty could take affect:
(Approximate figures)
Toyota Axio – Rs 750,000
Toyota Aqua – Rs 750,000
Honda Vezel – Rs 750,000
Honda Grace – Rs 750,000
Toyota Prado – Rs 7.5 million
Toyota Land Cruiser – Rs 12.5 million
Toyota Premio / Allion – Rs 200,000
Nissan X-Trail (Hybrid) – Rs 1 million
Mitsubishi Outlander (Hybrid) – Rs 1 million
Toyota Prius (Hybrid) – Rs 1 million
Meanwhile the Excise Duties of the following cars are expected to decrease:
(Approximate figures)
Nissan Leaf (electric car) – Rs 1 million
Suzuki Wagon R – Rs 400,000
Toyota Vitz – Rs 400,000
Delivering the budget speech in Parliament yesterday (9), Finance Minister Mangala Samaraweera stated that the taxes on the importation of electric vehicles including electric three wheelers, cars and buses will be reduced while rationalizing the import taxes on vehicles powered by fossil fuel.
The new formula for import taxes will be based on the engine capacity which will minimize the revenue leakages, he said.
The minister said that the import taxes on an electric car will be reduced by at least Rs. 1 million while the import tax on the high end fossil fueled cars will be increased by almost Rs. 2.5 million.
"We will also impose a special tax on super luxury vehicles with an engine capacity exceeding 2,500 cc."
At the same time, the import taxes on a diesel three wheeler will be increased by around Rs. 50,000 in order to encourage the transition into environmentally friendly electric three wheelers, Samaraweera said.
(Ada Derana)