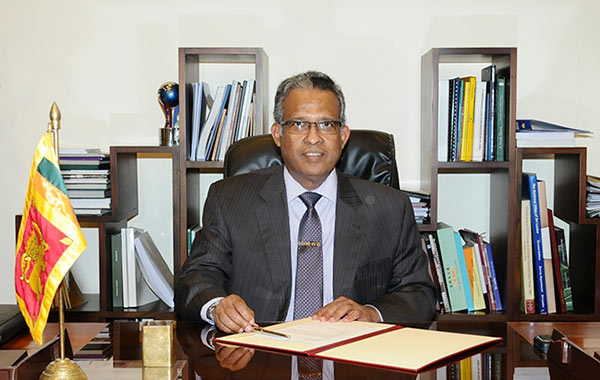 Sri Lanka says it will investigate allegations by more than 50 ethnic Tamils that they were abducted and tortured by police or army soldiers long after the end of the island nation's civil war.
An Associated Press investigation published Wednesday offered detailed testimony from 20 of the men, along with photographs of injuries they said were sustained when they were raped, branded or beaten repeatedly in custody. All spoke on condition of anonymity for fear of reprisals against relatives or friends in the Tamil minority who remain in Sri Lanka.
Dozens of medical and psychological evaluations reviewed by the AP concluded their claims were credible.
The men, now seeking political asylum in Europe, said their captors accused them of working to revive the separatist Liberation Tigers of Tamil Eelam, which battled Sri Lankan government forces for decades until their defeat in 2009. The Sri Lankan government has said repeatedly, however, that the rebel group is no longer a threat.
In a letter sent to the AP on Thursday, the government said it "strongly condemns any act of torture" and would ensure that any such allegations are "investigated and prosecuted to the full extent of the law."
It urged those with evidence of abuse to come forward and report it.
"The government seeks the assistance and cooperation of all those relevant parties in this endeavor including parties outside the country, as evidence is key in the conduct of investigations," said the letter, signed by Secretary to the Foreign Affairs Ministry Prasad Kariyawasam.
Human rights groups have cautioned that many would be reluctant to come forward, given that there is a large degree of distrust from asylum seekers who fear for the families they left behind.
The government noted in its letter that some allegations were already being dealt with. This year, authorities have disciplined 33 members of the police force and dismissed one, it said, with another 100 cases still pending. Also this year, it has received 28 new complaints of alleged torture or abuse. It's unclear if any of those relate to the Tamil men who spoke with the AP.
The chief of Sri Lanka's army, which is still immensely popular and powerful after defeating the rebels, told the AP last week that the government and security forces were working toward establishing protocols for such investigations to guarantee postwar truth and justice, and that such a task could not be dictated from abroad by people who did not witness the war.
"We have accepted a transitional justice process… but that process will take a little bit of time. We have to educate the troops who fought, then the public. It cannot be worked on somebody else's timetable," army commander Lt. Gen. Mahesh Senanayake said. "Somebody sits outside the country and immediately says, 'You have done this. This is the court where you are going to be held responsible.' Which country would accept it?"
But he denied that Sri Lankan soldiers or members of the Criminal Investigations Department, a police unit that investigates serious crimes, could have been involved in interrogating or abusing Tamils after the war.
"That doesn't mean we were involved before 2010," he said. "There's no reason for us to do that now. … We want them to come here, and to see the truth" that Sri Lanka is cultivating a multicultural society where Tamils are welcome, he said.
Like other Sri Lankan authorities interviewed over the past year, he suggested that such allegations from members of the Tamil diaspora or asylum seekers may be expressions of their frustration with the rebels' defeat, and an effort to undermine Sri Lanka today.
"The people who don't want to be here, the people who don't want to be sent out from their own community, who live in Europe are creating all these issues," he said. If someone reports allegations and presents evidence that Sri Lankan authorities can investigate, "I would have taken those responsible to task. It didn't happen."
(Source: AP)