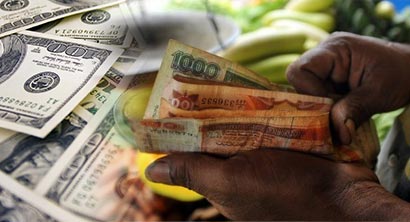 Sri Lankan rupee forwards fell on Tuesday on importer dollar demand, while dealers said they expected the currency to depreciate further due to rising imports, selling of government securities by foreign investors and slowing dollar inflows.
One-week rupee forwards, which act as a proxy for spot, were at 144.55/60 per dollar, compared with Monday's close of 144.50/55.
Rupee forwards have been active since Jan. 27 as there has been little trading in the spot currency, with banks reluctant to trade below the 144.00 level amid moral suasion by the central bank.
Central bank officials did not respond to calls seeking comment.
"The demand is there from importers today also and the rupee will be under pressure," said a currency dealer asking not to be named.
Currency dealers also said foreign investors exiting government securities had also put pressure on the currency.
Foreign investors sold 3.07 billion rupees ($21.33 million) worth of government securities between Feb. 3 and 10, data from the central bank showed, taking the total offloading since Dec. 30 to 22.4 billion rupees.
The rupee is under pressure due to a lack of inflows, and a pick-up in importer demand ahead of the festive season in April, dealers said.
Sri Lanka needs to pay more than $5 billion in foreign loans including interest payments in 2016, while its reserves were only around $6.3 billion at the end of January, according to central bank data.
Dealers said the central bank would not be able to hold the rupee at current levels without strong dollar inflows.
The central bank usually intervenes in times of high volatility though it floated the rupee on Sept. 4.
Sri Lanka's main stock index was 0.21 percent firmer at 6,279.20 at 0600 GMT. Turnover stood at 113.12 million Sri Lankan rupees ($786,101.46). ($1 = 143.9000 Sri Lankan rupees)
(Reuters)