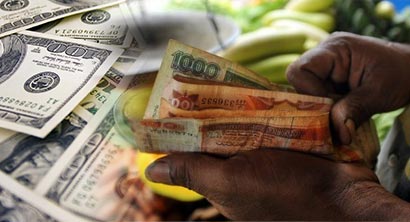 Sri Lankan rupee one-week forwards ended weaker on Monday due to a stronger dollar after Britons voted to leave the European Union last week, but the losses were capped as a state-run bank sold the greenback, dealers said.
Sterling stayed under siege, holding above a 31-year low against the dollar, with sentiment distinctly sour after Britain opted to exit the EU, triggering shockwaves across global markets.
The dollar index, which tracks the greenback against six major peers, was up 1 percent at 96.409 at 1141 GMT,
remaining near a three-month high.
The euro was also under pressure, pulled down by sterling, as Brexit clouded the future of the bloc. Safe-haven currencies like the yen and the Swiss franc extended gains, much to the discomfiture of the Japanese and Swiss central banks.
One-week dollar/rupee forwards, which have been acting as a proxy for the spot rupee, ended at 148.20/40 per
dollar, weaker than Friday's close of 147.90/148.00.
Dealers said one of the two state-run banks, through which the central bank usually directs the market, sold dollars at 148.25 rupees.
Central bank officials were not available for comment.
Dealers said the three-day dollar/rupee forwards, which were not traded since June 15, started trading on Monday. The forwards, known as spot next, ended at 148.05/25 per dollar.
They had closed at 144.85/90 per dollar on June 15. Spot next, which has acted as proxy for the spot currency since January, indicates the exchange rate for the day following conventional spot settlement. For Monday's trade, the spot next settlement takes place three days ahead.
(Reuters)