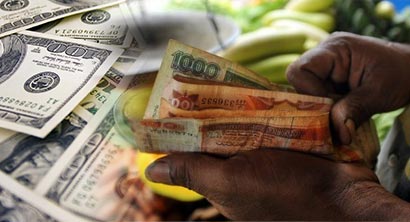 The Sri Lankan rupee closed firmer on Friday due to heavy inward remittances and as a bank sold dollars for a stock-related transaction, dealers said.
The spot rupee, which was traded at 153.34 per dollar during the day, ended at 153.22/28 per dollar, compared with Wednesday's close of 153.30/38. Sri Lanka's markets were closed on Thursday for a Buddhist holiday.
"Today there was heavy remittance flow as well as a foreign bank sold dollars for stock-related transaction," said a currency dealer who did not wish to be named.
The rupee has been under pressure since January after the central bank stopped defending the currency and started buying the dollar to build up the country's depleted foreign currency reserves.
The island nation had seen 19.9 billion rupees ($129.90 million) of net inflows into equities this year as of Friday's close, and 29.1 billion rupees worth inflows into government securities as of Sept. 27, official data showed.
(Reuters)