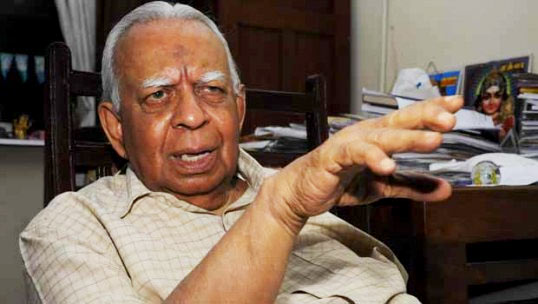 The Tamil National Alliance(TNA) is genuinely involved in the processes of forming a new Constitution, said Opposition Leader and leader of TNA R. Sampanthan.
The visiting UK Minister of State for Asia and the Pacific Mark Field met with MP Sampanthan at Westminster House in Colombo on October 04.
Detailing the current political situation to the Honorable Minister Mr. Sampanthan said that the Tamil National Alliance genuinely participated in the processes of framing a new Constitution. Highlighting the Constitutional making process Mr. Sampanthan said from 1957 onwards there had been various attempts made to recognize the pluralism in this country, but unfortunately, none of those efforts came to be realized.
"The need for a power sharing arrangement has been in discussion over 30 years since 1957. Only in 1987 with the involvement of Indian Government for the very first time a power sharing arrangement was recognized in the constitution of this country Mr. Sampanthan said. "From that time, onwards steps were taken by every successive Government to address the National question and evolve a final solution" he added".
(Ada Derana)