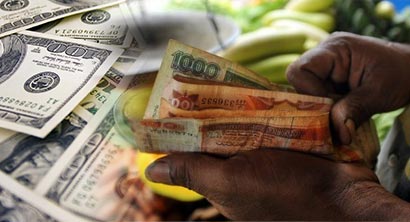 The Sri Lankan rupee traded steady on Wednesday despite importer dollar demand as dealers were reluctant to trade above 130.70 levels due to moral suasion.
Dealers said banks were asked to keep the currency at the 130.70 per dollar level through moral suasion, a measure used by the central bank to keep the rupee volatility at low.
The spot rupee was flat at 130.70/75 per dollar at 549 GMT.
"It looks like the importer dollar demand is picking up," said a currency dealer.
Central Bank officials were not immediately available for comments.
The local currency has been largely on the rise ahead of the traditional new year, contrary to market expectations.
The rupee usually falls in March and early April due to higher import demand ahead of the Sinhala-Tamil new year.
Central Bank Governor Ajith Nivard Cabraal said last week the rupee would be stable throughout this year due to increasing inflows from exports and remittances into the island nation.
Dealers said lack of credit demand for imports will help reduce downward pressure on the rupee.
The currency gained 0.25 percent in the 19 sessions through Tuesday, Thomson Reuters data showed. It has fallen 0.08 percent so far this year.
The rupee has trended up since Feb. 27 amid weak demand for dollars from importers, said dealers who expected the currency to trade in a range of 130.50-130.75 in the near term.
At 0552 GMT, Sri Lanka's main stock index was up 0.03 percent, or 1.53 points, at 5,954.31. (Reuters)