Sri Lankan rupee steady in dull trade; stocks gain
Posted by Editor on April 17, 2014 - 2:15 pm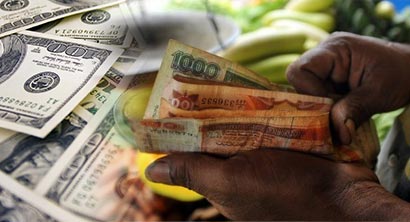 The Sri Lankan rupee traded steady on Thursday in dull trade as many factories were closed for business after the Sinhala-Tamil new year ahead of a long weekend, dealers said. The spot rupee was at 130.60/65 per dollar at 0740 GMT. "It is almost a dead market because there is no trade at all due to the holiday mood," a currency dealer said on condition of anonymity.
Both currency and stock markets will be closed on Friday for Good Friday after they were shut on both Monday and Tuesday for Sinhala-Tamil new year holiday and a special bank holiday, respectively.
The rupee has been hovering between 130.55 and 130.70 per dollar since March 3, Thomson Reuters data showed, and currency dealers cited the central bank's intervention through two state banks in both directions.
Since mid-March, the market saw a gradual increase in remittances by Sri Lankan expatriates to their relatives, while dollar selling also rose as exporters paid bonuses to their employees ahead of the festival.
Those inflows have helped to ease depreciation pressure in the early part of this year.
Central Bank Governor Ajith Nivard Cabraal said on April 9 at a Reuters' Global Market Forum that a sharp depreciation or appreciation was unlikely in the rupee "although a gentle trend could perhaps take place."
The central bank's moral suasion has largely helped to keep the rupee steady when the currency faced excess volatility.
Dealers, however, said the rupee could come under downward pressure again in the event of imports picking up in a lower interest rate regime.
Sri Lanka's main stock index was up 0.48 percent, or 29.13 points, at 6,147.98 as of 0750 GMT with buying were seen in top lender Commercial Bank of Ceylon and conglomerate Aitken Spence.
By 0755 GMT, the market's turnover was at 543 million rupees ($4.16 million), with 19.9 million shares traded, the bourse data showed. ($1 = 130.5750 Sri Lanka Rupees)
(Reuters)
Latest Headlines in Sri Lanka