US for comprehensive military ties with Lanka after reconciliation
Posted by Editor on April 17, 2014 - 10:35 am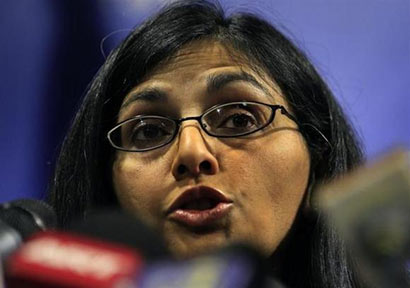 The United States today stated that it looked forward to a resumption of a more comprehensive military relationship once the Government of Sri Lanka has made better progress toward reconciliation and accountability.
US Assistant Secretary of State for South and Central Asian Affairs, Nisha Biswal expressed this view while speaking at the Harvard University. She added that Sri Lanka has fortunately ended its civil war, though reconciliation has proved challenging.
Following the March UN Human Rights Council resolution in Sri Lanka, we continue to call for credible efforts to ensure accountability and justice, she said.
(Ada Derana)
Latest Headlines in Sri Lanka