Sri Lankan stocks steady amid concerns ahead of UN resolution voting
Posted by Editor on March 26, 2014 - 6:39 pm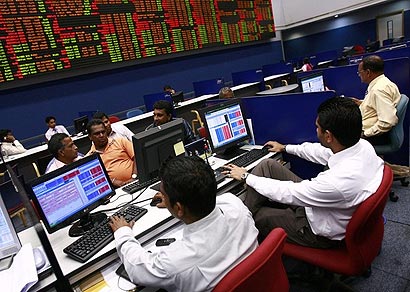 Sri Lankan stocks ended little changed on Wednesday amid concerns ahead of a U.N. resolution on the country's human rights record.
The prospect of a resolution that could hurt the country's economy has dented investor sentiment, analysts said. Several potential buyers of risky assets are awaiting a clear direction.
Sri Lanka has questioned the independence of the United Nations human rights office after the United States asked it to investigate violations by the government related to the civil war. A vote on the resolution is scheduled on Thursday.
The main stock index ended 0.03 percent, or 1.81 points, weaker at 5,950.97, near its two-week high hit on Tuesday.
"Trading was sluggish. There were some crossings which boosted the turnover," a stockbroker said.
Turnover was 762.1 million rupees ($5.83 million), the highest since March 11, helped by market heavyweight Ceylon Tobacco Co Plc and top Conglomerate John Keells Holdings.
However, it was less than this year's daily average of 859.3 million rupees.
Ceylon Tobacco fell 1.36 percent to 1,083 rupees, while John Keells ended steady at 218 rupees.
Sri Lanka's 2.47 trillion rupee bourse saw a net foreign outflow of 41 million rupees worth of shares, extending the net selling so far this year to 4.17 billion rupees.
It had recorded a 22.88 billion rupee inflow in 2013. (Reuters)
Latest Headlines in Sri Lanka