Sri Lankan woman crosses borders to marry Indian man, plans to stay in India
Posted by Editor on July 31, 2023 - 11:31 am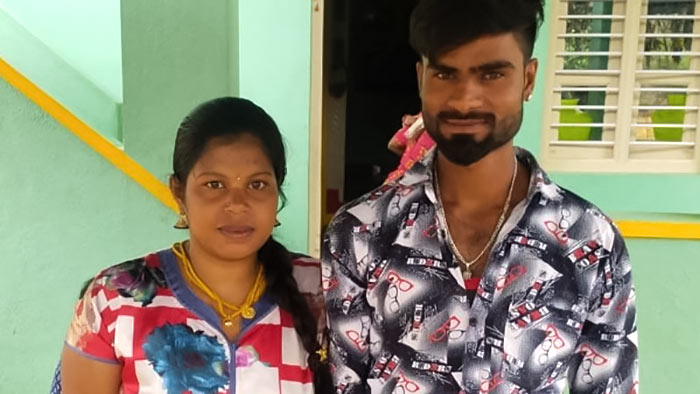 In another cross-border story, a 25-year-old Sri Lankan woman has traveled to India to marry a man from Andhra Pradesh whom she met on Facebook six years ago.
Arriving in India on a tourist visa, Vigneshwari tied the knot with Laxman, a 28-year-old resident of Andhra Pradesh. However, she has been informed that she must depart the country once her visa expires on August 15, unless she seeks an extension of her stay, as reported by The Times of India.
Chittoor district's superintendent of police (SP), Y Rishanth Reddy, delivered a notice to the woman regarding this matter. Vigneshwari is reportedly planning to apply for Indian citizenship and has already applied for a one-year extension of her stay on Saturday, according to The Times of India.
The couple got married at a temple on July 20 after Vigneshwari's arrival in Andhra Pradesh on July 8. The boy's family blessed their union, and the police have advised them to register their marriage officially.
This story adds to a series of recent cross-border tales, such as that of Anju and Seema Ghulam Haider, who also ventured across borders to meet or marry men they encountered online.
In the case of Haider, a Pakistani mother of four, she clandestinely entered India to live with Sachin Meena, a Hindu man she connected with while playing PUBG in 2019. Taking their relationship to the next level, the couple married at the Pashupatinath Temple in Nepal in March of the current year.
Similarly, Seema traveled from Pakistan to Nepal, using the Karachi-Dubai route on a 15-day tourist visa on May 10. From Kathmandu, she reached Pokhara, where she stayed for the night before crossing the Roopandehi-Khunwa (Khunwa) border district Siddharthnagar to enter India on the morning of May 12.
(One India)
Latest Headlines in Sri Lanka