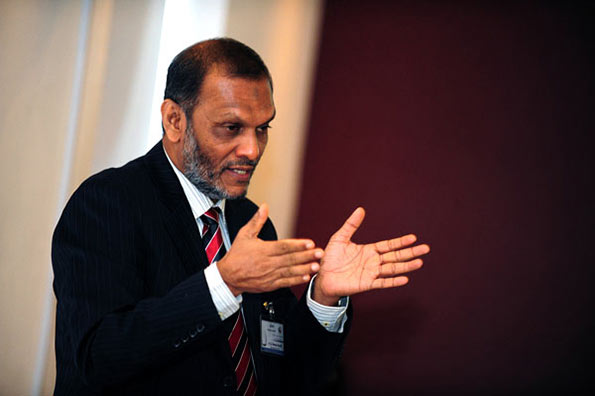 The new Sri Lankan ambassador to Saudi Arabia has stressed the importance of improving the island nation's relationship with Saudi Arabia.
Ambassador Azmi Thassim was speaking during his recent visit to the Sri Lankan International School in Jeddah. "Our country is looking forward to a positive change and it is our duty as citizens to work together to put the country first," he said.
"It is as important to start educating our community back in Sri Lanka that they should understand and respect the laws of Saudi Arabia," he was quoted as saying by Arab News
Thassim decried attacks on the rules and regulations of the Kingdom in the Sri Lankan media.
"This can harm our relationship with Saudi Arabia," he said. "The problem lies with the lack of awareness of local laws. If someone is not happy with the laws of Kingdom, they should choose not to come."
"It is essential to educate ourselves and our community about the rules and regulations of a country before we go there," he said.
"As the ambassador, I wish to work on building rapport between the two countries and keep it going," said Thassim.
Thassim commended the relationship because of its contribution to the Sri Lankan foreign exchange.
He lauded the efforts of all those who contributed in bringing the community school to a professional level and praised the young talents of the students. He emphasized the importance of public speaking initiative, which is one of the main extra-curricular activities at the school.
He encouraged volunteerism and said that majority of the work must come from those who are willing to contribute as volunteers, "whether it is to develop the school, community or the country."
The ambassador urged parents to put forward their views and requested them to keep him informed of all affairs in the school.
"It is essential that we work as a team; from the embassy to the consulate general to the school and other volunteers in order to develop our younger generation to be leaders of the future," he said.
– Agencies