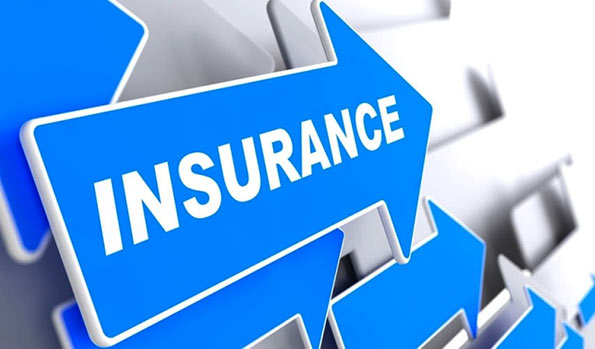 On April 1, the Sri Lankan government paid 300 million rupees ($2 million) as a premium to buy its first national natural disaster cover from the country's National Insurance Trust Fund.
Just six weeks later, as drenching rains swamped the country and a major landslide ripped through Aranayake region, in Kegalle District, the government made its first insurance claim, for nearly a million dollars, to provide meals and other immediate assistance to over 300,000 people hit by the disaster.
Soon the cover will also provide financial help for those left with damaged or destroyed houses and small businesses, as well as paying compensation for deaths, said Manjula de Silva, chairman of the insurance trust, known as NIFT.
"This is the first time a Sri Lanka government had bought such a cover and the flood disaster showed how vital such precautions can be," he said.
Around the world, insurance is increasingly being looked at as an effective way to curb the blow of more frequent or powerful disasters brought on by climate shifts. Policies ranging from regional-level risk pools, involving groups of countries, to single-farmer policies aimed to helping growers get going again after a total loss, are taking off in regions from the Caribbean to sub-Saharan Africa.
In Sri Lanka, Finance Ministry Ravi Karunanayake said his country's new insurance cover had eased the burden on the government to provide emergency assistance and long term recovery efforts after May's crisis.
The May disaster left 89 dead, while 102 are listed as missing by the Disaster Management Center (DMC). That authority also calculates that 691 houses were destroyed, while about 4,900 sustained damage during a week of heavy rain and landslides.
But Karunanayake said that the government expects the estimate of houses damaged to rise to about 128,000. About a sixth of those are likely to need complete rebuilding, he said.
"They were under water for seven days. That is no joke," he said.
The Sri Lanka Red Cross warned that the death toll could also rise. It estimated that less than a tenth of the 220 families living in the massive landslide area in the country's central Arananayake region have been so far traced.
Karunanayake said the insurance payout had made compensating families for deaths much easier.
"We are ready, willing and able, due to the fact that we have insurance," he said.
NIFT head de Silva said that the compensation could be as high as 2.5 million rupees ($17,000) for individual homes and small businesses, and fatalities would be compensated with 100,000 rupees ($670).
NIFT, a public body under the Ministry of Finance, is able to provide payouts of up to 10 billion rupees ($68 million) to policyholders by obtaining reinsurance from global providers.
Damage assessments in the country began only last week and are expected to take another two weeks.
ACTING ON WORRIES
Despite Sri Lanka being hit by frequent extreme weather, this is the first time the country has bought an insurance policy. Karunanayake said that as the 2015 budget was being prepared, officials assessed that the annual impact of extreme weather on the economy was between 450 million and 700 million rupees ($3 million to $4.8 million).
"In the budget we looked at the annual impact and I wanted to ensure the risk to the government was reduced," he said.
All Sri Lankans who don't have private insurance cover against natural disasters are protected under the policy, NITF's de Silva said, adding that the request for the insurance policy came from Finance Ministry.
"The cover greatly enhances the ability of the government to face these extremes that are not likely to get any smaller," he said.
A recent joint assessment by the Sri Lankan government and the World Food Program said that annually at least 700,000 Sri Lankans are being affected by climate hazards.
The report said that the biggest risks were floods and droughts linked to the erratic monsoons. Since 2011, the South Asian island has recorded four major floods and three major droughts, it said.
"Climate variability and change disproportionately affect the poorest and most food-insecure through a combination of decreasing crop production, decreasing resource availability, higher magnitude of disasters and unpredictable weather," the report said.
De Silva called the new insurance policy a clearly good investment.
"Without a doubt, the importance of insuring against climate risks and the kind of impact it has on government finances was demonstrated last month," he said.
(Reuters)