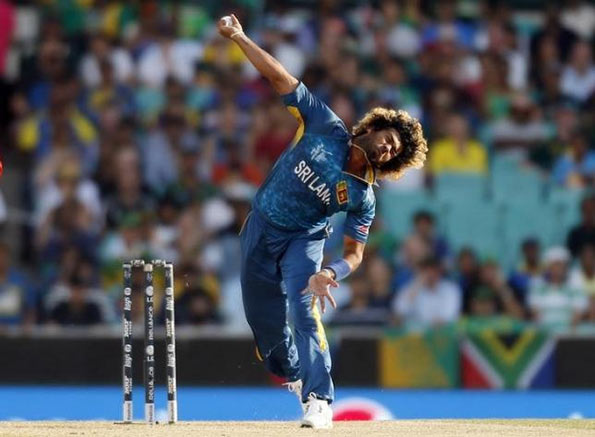 Sri Lanka's World Twenty20 title defence suffered a huge blow after fast bowler Lasith Malinga was ruled out of the tournament due to a knee injury, the team said on Friday.
Malinga was forced to hand over the captaincy to Angelo Mathews last week due to a slow recovery from the injury and missed the Super 10 opener against Afghanistan on Thursday.
"Malinga's knee injury flared up before the match against Afghanistan yesterday," a team spokesperson said.
"He has been ruled out of the World Cup and has flown back to Sri Lanka this afternoon."
The 32-year-old paceman with blond-tinted hair and an unorthodox action is not quite the same player who was a key figure in Sri Lanka's progress to three World Twenty20 finals in the last four tournaments.
He was, however, considered key to their success in India, where he has performed admirably in the Indian Premier League.
"Sri Lanka team management on tour have observed that Malinga whose niggling injury has been flaring up would be better off resting it, and have recommended he return to Colombo," Sri Lanka Cricket said in a statement.
The selectors will choose Malinga's replacement after practice matches between the remaining players in the World T20 squad to be played in Colombo later on Friday.
Sri Lanka will take on 2012 champions West Indies in their second Group One match in Bangalore on Sunday.
(Reuters)