President reiterated stance against foreign judges in probe
Posted by Editor on March 19, 2016 - 7:31 pm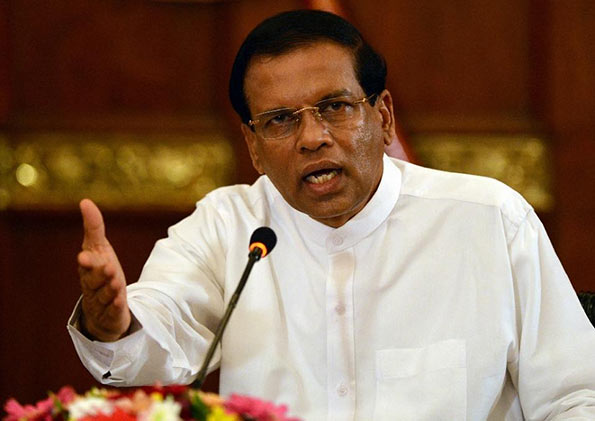 President Maithripala Sirisena has reiterated that he will not have international judges on the bench for the investigation into allegations of human rights violations during the final stages of the war between government troops and the LTTE.
Addressing the National Law Conference in Wadduwa yesterday, Sirisena said: "I will not agree to get foreign judges in to any kind of investigations into human rights violations allegations".
He said he had the fullest confidence in the local judges and judicial administrators, so there was no need for international judges.
The President had made a similar comment a few weeks ago to the international media and that created a storm with human rights groups insisting that he reconsider his stand.
According to the UN human rights council resolution of 2014, Sri Lanka was to set up an international mechanism to probe the war crimes charges.
Sri Lanka co-sponsored the 2015 resolution with the US which also called for a mechanism with international judges and prosecutors.
The UN rights chief Zeid Raad Al Hussein in his report submitted at the September 2015 session of the UNHRC blamed the local judiciary for its lack of capacity to deliver justice, PTI reported.
Latest Headlines in Sri Lanka