Sri Lanka's president welcomes development aid from "friendly" countries
Posted by Editor on May 19, 2012 - 5:01 pm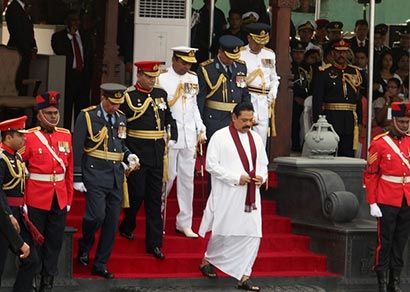 Colombo, May 19 (Xinhua-ANI): Sri Lanka will not tolerate outside interference in its reconciliation process but would accept development assistance from their foreign partners, the President said here on Saturday.
Addressing the nation at the official celebrations to mark the third anniversary since a bloody three-decade conflict ended in 2009, Sri Lankan President Mahinda Rajapaksa reiterated that western backed policies of demilitarization were unrealistic and could spark separatist movements.
"There are people that want us to remove army camps from the north but they do not realize there are many others factions such as the Tamil diaspora and Tamil tiger sympathizers that are trying to create a separate state in Sri Lanka through other means," he said.
Rajapaksa added that these expectations would never be allowed and that he would do his utmost to protect the hard won peace achieved by the deaths of thousands of soldiers.
However, the president differentiated between countries that have been pressuring Sri Lanka to clean up its human rights record and other nations that have been giving large development loans since the end of the war.
"There have been several countries that helped us to win the war," he said clearly referring to China and India that helped Rajapaksa counter calls for a ceasefire during the last phase of the war and given billions in loans since 2009. "We hope that these countries will continue to support us and we would accept it gladly."
A range of ceremonies have been organized around the country to celebrate the end of the war between the government and the Liberation Tamil Tigers of Eelam (LTTE).
Special bravery medals titled "Parama Bhuma Vibeeshana," which is the highest honor given by the state, were presented to the next of kin of 15 soldiers that lost their lives in the conflict at the ceremony. A massive military parade presided over by President Mahinda Rajapaksa also marked the occasion.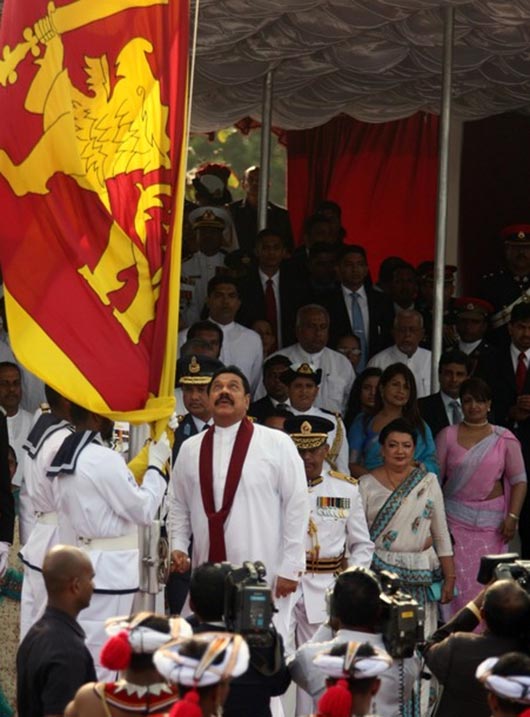 Xinhua-ANI / Pix by Getty Images

Latest Headlines in Sri Lanka