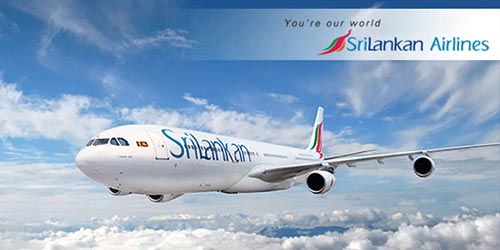 Subsequent to the scheduled  opening of the Chennai International Airport today, SriLankan Airlines will resume operations with the flights UL 127 and UL 128 of December 8,2015, a release from SriLankan stated.
SriLankan has deployed an Airbus A330 aircraft for the flight UL 127 of December 8, which will leave Colombo at 1345 hrs to reach Chennai at 1505 hrs.
The returning flight UL 128 of December 8, will leave Chennai at 1605 hrs to reach Colombo at  1725 hrs. (The schedule is prepared according to local timings)
For passenger inquiries,SriLankan Airlines reequests to contact the Airline's Global Call Centre +9419 733 1979.
(Government News Portal)