Saudi to consider appeal against stoning of maid: Sri Lanka foreign ministry
Posted by Editor on December 9, 2015 - 6:35 am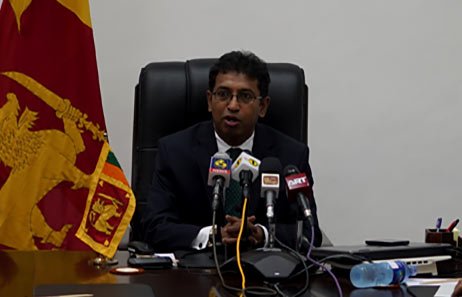 Saudi authorities have agreed to consider an appeal against the sentence of death by stoning imposed on a 45-year-old Sri Lankan maid for adultery, Sri Lanka's deputy foreign minister said on Tuesday, welcoming the decision as a "big victory".
The married woman, who had been working as a domestic helper in Riyadh since 2013, was convicted by a Saudi court in August. Her partner, also a Sri Lankan migrant worker, was given a lesser punishment of 100 lashes because he was single.
Sri Lankan Deputy Foreign Minister Harsha de Silva said Colombo had appealed to Riyadh's central appeal court, which had agreed to send the case back to the provincial court to reconsider the sentence.
"Through our intervention, they (Saudi Arabia) have agreed to reopen the case. This can be considered a big victory. We will provide her with legal counsel and bear all the costs for legal counsel," de Silva told parliament.
Officials from the Saudi embassy in Colombo were not immediately available to confirm that the sentence was being reconsidered. No date has been announced for the stoning.
Oil-producing Saudi Arabia follows sharia, Islamic law, and is often criticized by human rights groups for the wide range of crimes which carry the death penalty, including adultery, drug smuggling and witchcraft.
Saudi Arabia – currently chair of the United Nations Human Rights Council – has executed more than 150 people this year, mostly by public beheading, the largest number of executions in 20 years, rights group Amnesty International said last month.
In 2013, Riyadh beheaded a young Sri Lankan housemaid for killing an infant left in her care, rejecting repeated appeals by the Indian Ocean island against her death sentence.
The beheading prompted United Nations Secretary-General Ban Ki-moon to express concern over the lack of justice for women in Saudi Arabia, and Colombo recalled its envoy from Riyadh in protest.
The current case has generated national debate and sparked protests in Sri Lanka, home to hundreds of thousands of men and women who migrate to the Middle East every year to take up jobs as maids or drivers.
Foreign Minister Mangala Samaraweera held an urgent meeting with Saudi diplomats last week to seek clemency for the woman as scores of Buddhist monks protested outside, calling for her to be freed.
Deputy Energy Minister Ajith P. Perera and other politicians have called on Colombo to stop women going to work in Saudi Arabia if the stoning goes ahead.
"I ask the government to ban sending house maids to Saudi Arabia if the stoning continued despite requests from the government," Perera said in parliament on Friday.
According to Central Bank data, 279,952 Sri Lankans went to work in Middle Eastern nations in 2014, generating over $7 billion in remittances, around 9 percent of GDP.
(Reuters)
Latest Headlines in Sri Lanka