3.5 KILOGRAMS OF HEROIN SEIZED FROM TWO SRI LANKANS IN CHENNAI
Posted by Editor on May 11, 2012 - 5:39 pm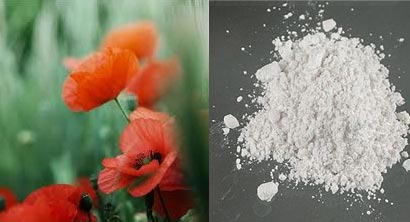 Onlanka News – By Walter Jayawardhana
The Hindu and Times of India said two Sri Lankan suspects of a drug cartel carrying a large quantity of pure heroin was arrested in Chennai .The ones arrested are only couriers, investigators believed.
The drugs seized is valued at Indian Rupees 3.5Crore, officials said.
The heroin obtained from Central India was to be taken to Sri Lanka and was to be smuggled to Europe or Africa, the report said. One of the arrested has been identified as Prasad.
The report did not say whether those who are involved are from the  the former terrorist group the Liberation Tigers of Tamil Eelam although old records show the Tigers were using the same route to bring heroin from India to be smuggled to Europe and Africa. Police were looking out for two Sri Lankan Tamils
The following is the full report of the Hindu.
"The Narcotics Control Bureau on Thursday(May 10) arrested two persons suspected to be part of a Sri Lankan drug cartel and seized 3.3. kg of heroin from them. They were intercepted and apprehended minutes before they boarded a bus at the Koyambedu bus stand. The contraband was found concealed in a travel bag, agency sources said.
Based on a specific tip-off that a gang was procuring drugs from central India, particularly villages along the Madhya Pradesh-Rajasthan border, the NCB had formed a special team to investigate. Preliminary inquiries revealed that a drug racket based in Sri Lanka was operating through couriers in Tamil Nadu.
NCB (South Zone) Superintendent Rakesh Kumar said the gang's modus operandi was to procure drugs from central India and smuggle it to Sri Lanka via Tamil Nadu. From the island nation, the contraband would be transported to European or African countries based on demand.
"The drug would be transported to Chennai by train and then taken to Sri Lanka either by flight or ferry. It appears that the gang was operating for about four or five years. We have been tracking them for quite sometime."
Parrying questions on the identity of suspects, Mr. Kumar said the team was looking for more suspects in Chennai and revealing the names of those arrested might hamper the investigation. "After placing orders through phones, the gang used couriers for smuggling the drugs. Money transaction for the illegal business was through hawala channels," he said.
Investigation is on to ascertain the source of the contraband and unravel the smugglers' network. "It is very good quality heroin and we have not assessed its value in the international market. One of the suspects held on Thursday is a graduate while the other holds a diploma," an investigator added."
Latest Headlines in Sri Lanka