SriLankan has recruited 1250 from 2015 without Minister's knowledge
Posted by Editor on June 15, 2017 - 6:52 am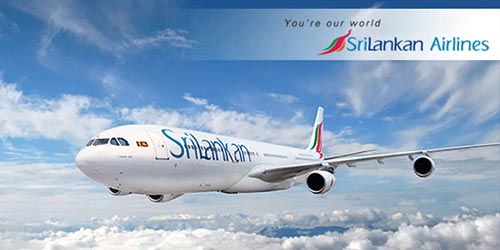 Co-cabinet spokesperson Minister Rajitha Senaratne yesterday revealed that 1250 employees had been recruited to Sri Lankan Airlines during the past two and a half years without the knowledge of the Minister in charge.
Issues within the national carrier have further exacerbated in recent times with the airline continuing to face losses accumulating to Rs 22 billion.
Cabinet which discussed the dismal failure of the airline had the President deciding to summon the director board of SriLankan Airlines at the next Cabinet meeting to discuss problems within SriLankan.
"I will also be attending this meeting, the President said any minister interested could come for it", Senaratne said.
"Minister Kabir Hashim said that he was not aware of what was happening within the airline and that none of his directives have been implemented. We cannot have governments within governments", the Health Minister said.
He also alleged that many of the appointees at the top were those appointed by former Defence Secretary Gotabhaya Rajapaksa and that they were still running things within the national carrier. In 2015, the government appointed Ajith Dias as the Chairman of SriLankan Airlines, replacing Nishantha Wickramasinghe; brother-in-law of Kurunegala MP Mahinda Rajapaksa. The very same year they also appoint Captain Suren Ratwatte as its CEO.
(Source: Daily News – Zahrah Imtiyaz)
Latest Headlines in Sri Lanka